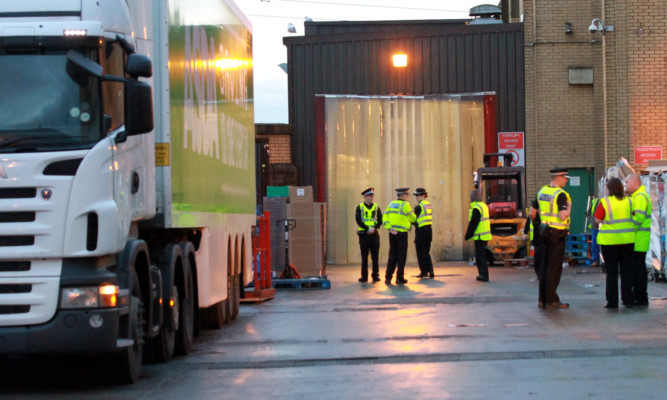 A Dundee worker has received almost £10,000 in compensation from Asda after he was crushed by a lorry at a city store.
Warehouseman David Scott, 69, was working at the Milton of Craigie superstore in Mid Craigie on November 25 2014 when he was injured.
Police and ambulance crews were scrambled to the scene when he became trapped between a reversing lorry and a metal frame.
The Menzieshill man was taken to Ninewells Hospital for treatment and, after several weeks off recovering from his injuries, was able to return to work.
Following the incident, Mr Scott raised a legal action at the Court of Session in Edinburgh, which called for the first time in August.
While Asda has not admitted liability for the incident, Mr Scott won a settlement last month worth close to £10,000.
It is understood he was standing next to the back of a lorry when the incident unfolded.
He was required to remove a security tag from the back of the lorry as part of his checking and unloading duties, which meant he needed to stand at the rear of the vehicle.
A Digby Brown spokesman said: "This case, like many others we see in Dundee, shows how important it is for employers to do everything reasonable to create a safe working environment for staff."
An Asda spokeswoman said: "We are pleased that Mr Scott has made a full recovery."