 More than a billion cold calls are made to UK households every year, with the vast majority treated as a "nuisance".
The massive and growing industry in automated calls is seen by many people as a blight on their daily lives.
So it has come as a hugely unwelcome surprise to a Dundee voluntary organisation to find that it is being blamed for a flurry of calls made to homes across the city.
Home-Start Dundee has heard from "numerous" irate householders who mistakenly believed its staff had been bothering them with offers of replacement heating boilers.
The calls have in fact been made by telemarketers using an automated dialler with a similar telephone number albeit a different code.
When people in the local area have hit redial to request that the calls stop, however, they have found themselves directed to Home-Start instead.
"Many of the people who have been in touch with us have received numerous calls from this number and have been very upset," said Home-Start Dundee coordinator Derek Hobbs, who has been left unimpressed by this quirk of the telephone system.
"There have been dozens of them.
"I can't think of a staff member who at one point or another hasn't had an irate caller over the past couple of weeks.
"They've received automated calls, sometimes daily, and have been left a voicemail message offering them a replacement boiler.
"Unfortunately when people in Dundee hit redial the calls are coming through to us and many of them have found it very hard to accept that we are not involved.
"It may be that they've been confused by our name, but we have nothing to do with heating boilers.
"We support families with children under the age of five, offering family groups, support to mums suffering from post-natal depression and home visit volunteers to help new mums through the difficult early stages of having a family.
"These cold callers are just annoying people and now we are annoyed as we are feeling the brunt of their wrath."
Mr Hobbs said the organisation had contacted its telephone provider in the hopes of finding a solution but would turn to Ofcom and Trading Standards if it cannot be resolved.
"We are concerned that Home-Start Dundee will receive negative publicity for something that is out of our hands," he said.
Both Dundee City Council and the telecommunications watchdog Ofcom recommend that anyone who has concerns about a company's activities contact them so that details can be logged.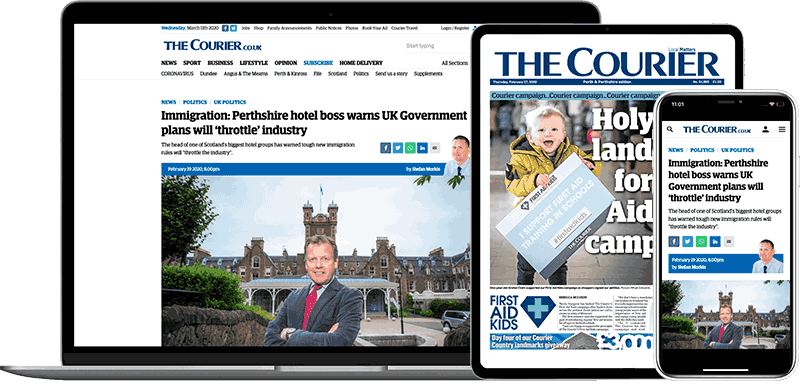 Help support quality local journalism … become a digital subscriber to The Courier
For as little as £5.99 a month you can access all of our content, including Premium articles.
Subscribe