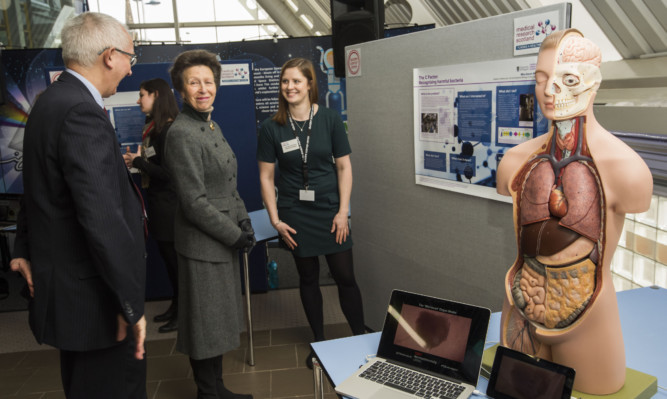 The Princess Royal was given an insight into some of the revolutionary medical research being carried out in Scotland at a special event in Dundee.
She visited Dundee Science Centre for a 'Meet the Researcher' showcase organised by Medical Research Scotland, of which she is patron.
Along with more than 30 pupils and teachers from Tayside, Fife and Edinburgh, she learned about Scottish research into conditions such as Alzheimer's, heart disease and endometriosis. Professor Bill Hunter, professor of structural biology at Dundee University, and Dr Vanessa Duncan, a senior research associate at Novabiotics Ltd, gave presentations.
The research topics on show ranged from neurodegenerative diseases and tissue imaging to cancer treatments and the next generation of medical devices.
"Medical Research Scotland aims to inspire and inform pupils about the wealth of careers linked to medical research," said Professor Philip Winn, chairman of Medical Research Scotland.
"By meeting real-life researchers in a science environment who, in some cases, are just a few years older than themselves, and hearing from scientists engaged in some truly pioneering work right here in Scotland, we hope that pupils leave the event with a fresh sense of ambition and their potential as they move towards university and their working lives."
Pupils from Grove and Morgan academies in Dundee, St Leonards School in St Andrews and Waid Academy in Anstruther were among those invited.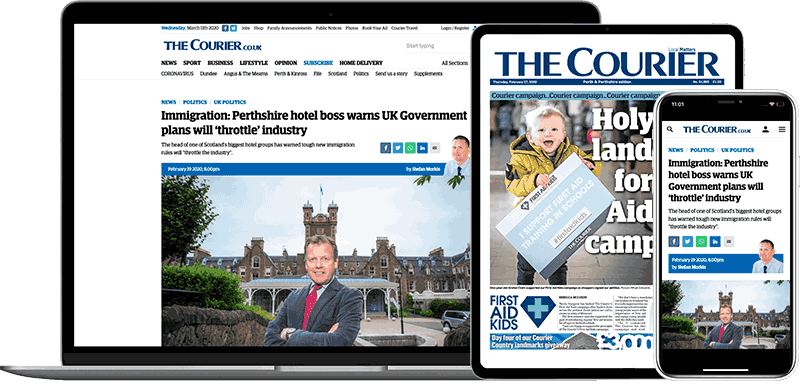 Help support quality local journalism … become a digital subscriber to The Courier
For as little as £5.99 a month you can access all of our content, including Premium articles.
Subscribe