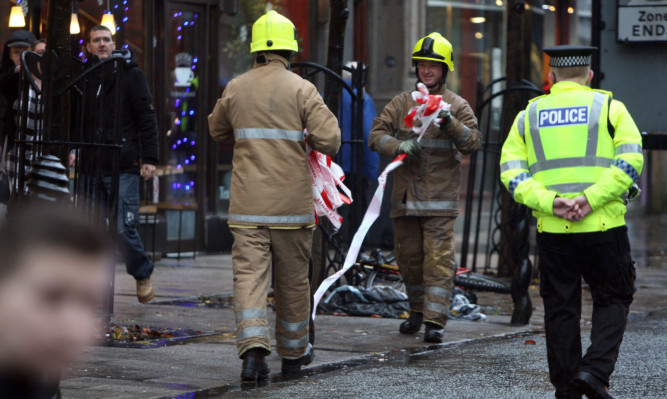 Falling masonry has caused a Dundee city centre shop to be cordoned off during the busy festive shopping weekend.
Commercial Street is temporarily closed to traffic because of slates falling from the roof of Accessorize on the corner of the Murraygate.
A Police Scotland spokesman confirmed no one was injured when the debris fell but a cordon has been put in place to protect members of the public.
He said: "The cordon extends around the building to ensure the safety of the public but both Commercial Street and Murraygate are still passible on foot."
City engineers are also on scene to inspect any damage done to the building.