With more than 27 million viewers, Stampy Cat boasts the world's third-most popular YouTube channel.
His daily videos are beamed into homes around the globe and watched mainly by children, many of whom will never even have heard of Hampshire, England, where he lives.
If you are not aware of Stampy otherwise known as Joseph Garrett it must be that you have not played the video game Minecraft or do not have youngsters who play.
He creates daily videos showing the adventures and landscapes he creates using Minecraft's building block technology and has become a sensation while doing so.
He will be the headline act as the Royal Society of Edinburgh stages its biggest-ever lecture in Dundee. More than 1,800 city pupils will be invited to an afternoon show at the Caird Hall on November 30.
Stampy will create a new Minecraft adventure episode on stage in the company of Dundee tech entrepreneur Chris van der Kuyl, whose 4J Studies firm worked on console editions of the game.
https://youtube.com/watch?v=2w4zzVPJ4WU%3Frel%3D0
He will also offer an insight into how he creates his videos and explain what it takes to be a successful YouTuber.
An evening show will be held on the same stage, with tickets available from the Dundee box office on Saturday.
The society's Hannah Smith said: "We are really excited about our annual lecture. It will be a unique event.
"We have never before held an event on this scale but, then, we have never had a speaker like Stampy Cat before."
See more info at www.royalsoced.org.uk.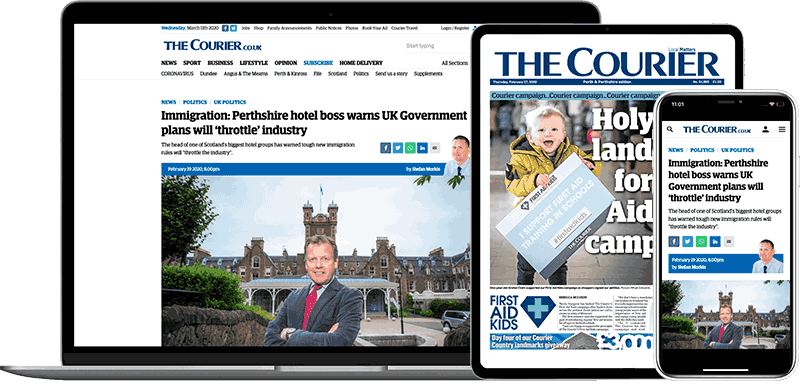 Help support quality local journalism … become a digital subscriber to The Courier
For as little as £5.99 a month you can access all of our content, including Premium articles.
Subscribe