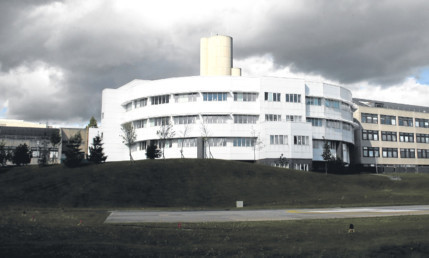 NHS Tayside has unveiled plans for a multi-million-pound energy centre at Ninewells Hospital in Dundee as part of a project to make it greener.
The centre would provide 90% of the power and 100% of the heat for Ninewells, which also houses the Tayside Children's Hospital and Maggie's Centre.
ED lighting and insulation will also be installed at Perth Royal Infirmary and Stracathro Hospital, near Brechin, as part of the £15.4m project.
The programme, which is due for completion in December next year, is expected to cut energy costs at NHS Tayside by 10%. The health board provides services for approximately 410,000 people.
Finance for the project was provided by asset management company Aviva Investors, via its REaLM infrastructure funds. The UK Green Investment Bank also invested £7.7m indirectly.
Scotland Office Minister Andrew Dunlop said he believed the initiative would be a boost for Taysiders.
He said: "This is an extremely welcome announcement as it combines enlightened investment with energy efficiency and the best of Scottish innovation.
"This centre will make a real difference to the costs of providing energy to hospitals in Tayside and is another example of UK institutional investors supporting infrastructure projects which will be of benefit to the wider public."
NHS Tayside head of property Mark Anderson said: "This project is designed to make our hospital sites more energy efficient and enhance the service and environment for the patients and staff of NHS Tayside.
"It fits clearly with our strategic theme of delivering high-quality care in the right place through safer, effective, resilient and sustainable services."
Ashley Malin is project development director with Vital Energi, a consultancy that specialises in reducing energy consumption.
He said: "This project is exceptionally exciting for us as it shows that financial savings and carbon reduction can be achieved by the public sector working in collaboration with the private sector on these innovative energy projects."
NHS Tayside has previously revealed details of an 18-month project to change 22,000 light bulbs in its buildings.
The efficiency drive is expected to reduce the cash-strapped health board's energy bill by hundreds of thousands of pounds a year.
Work to switch over to the new, more energy-efficient bulbs has already started at Ninewells, Stracathro and Perth Royal Infirmary.
The illuminating programme is part of a 25-year project between NHS Tayside and Vital Energi, and is entirely funded through the Carbon and Energy Fund, at no cost to the NHS.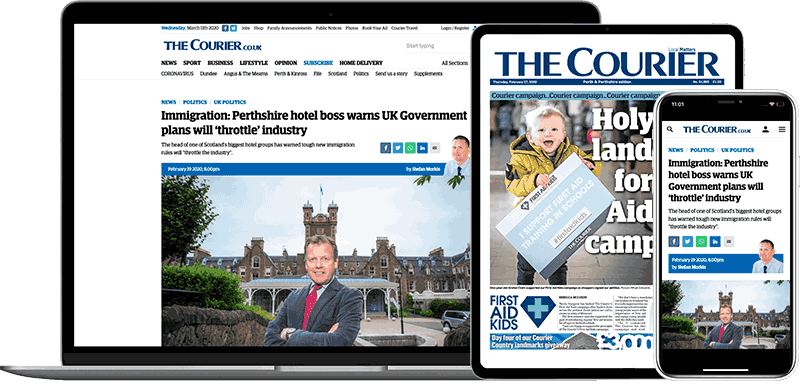 Help support quality local journalism … become a digital subscriber to The Courier
For as little as £5.99 a month you can access all of our content, including Premium articles.
Subscribe