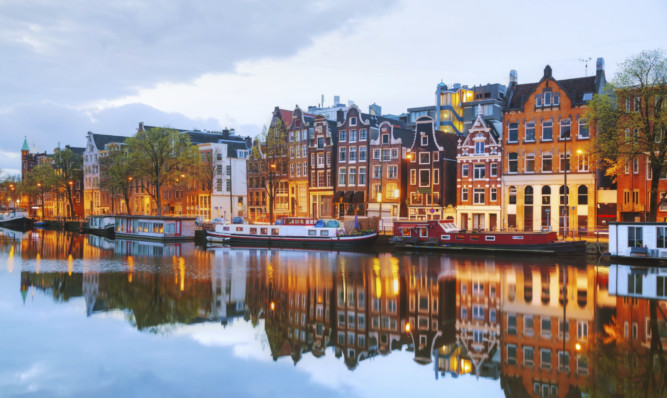 Dundee City Council is to spend £100,000 helping promote the new air service to Amsterdam that Flybe is launching in May.
An introductory offer of a £20 fare led to more than a thousand people buying tickets in the first days of them going on sale. More than 1,200 tickets were sold within 48 hours.
Local politicians believe the success of the Amsterdam route could breathe new life into Dundee Airport, which only offers one other scheduled flight to Stansted Airport in London.
Now the council, which contributed £200,000 to the start-up costs of the new route, is to spend an additional £100,000 promoting it.
The money will be used to support marketing of the flights over a three-year period.
The city council's policy and resources committee will be asked on Monday to approve the funding, which will come from the city development revenue budget.
A report presented to councillors by executive director of city development Mike Galloway and head of planning and development Gregor Hamilton said the advertising campaign will be used to promote Dundee as a tourist destination.
It states: "Although the route will be marketed locally, much of the focus of the campaign will be on attracting inbound passengers to Dundee and the surrounding area to maximise the impact of the route on the local economy.
"The contribution of Dundee City Council towards this campaign will be a maximum of £100,000 over the initial three years of the service."
The report also revealed that charter flights to Jersey will resume this summer.
It states: "Over recent years, Dundee Airport has seen an increase in the number of private aircraft.
"This is associated with golf, culture and other leisure and business activities.
"Summer charter flights to Jersey will operate again in 2016 and scope for other services is being explored."
The report also reveals that discussions are under way to extend the contract for the service between Dundee and Stansted for another two years.
The Loganair-operated flight is supported by the Department for Transport, Dundee City Council and Transport Scotland through a public service obligation that runs until June 30.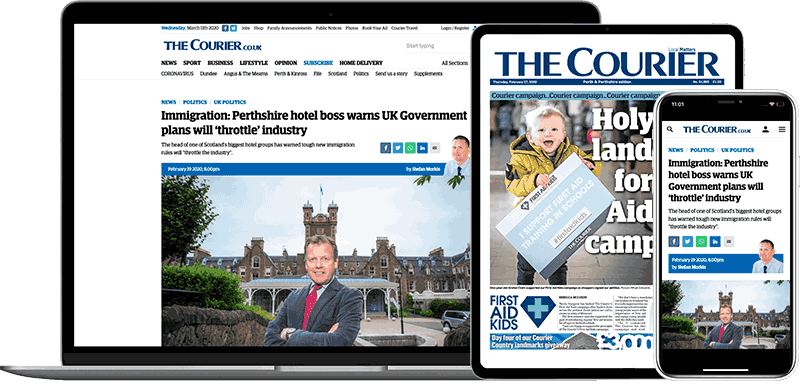 Help support quality local journalism … become a digital subscriber to The Courier
For as little as £5.99 a month you can access all of our content, including Premium articles.
Subscribe