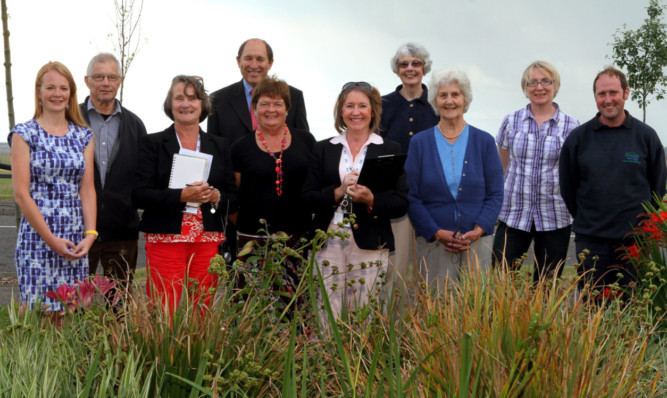 The campaign to keep Broughty Ferry clean and green was judged by experts as part of the Beautiful Scotland award scheme.
Dundee City Council, the Broughty Ferry in Bloom group, Friends of Barnhill Rock Garden and the community council have been working together to maintain the area's environmental excellence.
Broughty Ferry is again entered into the Beautiful Scotland Campaign.
Dundee's depute environment convener, Vari McDonald, said: "The Broughty Ferry in Bloom Group have worked very hard this year with all their projects, especially the hanging baskets on Brook Street and Gray Street, which are a delight to look at."
Stan Nutt, chairman of the Broughty in Bloom Group added: "The two judges seemed suitably impressed, but like any judges they didn't give much away.
"We'll find out how we've done on September 6.
"If we retain our Silver Gilt, all good if not it'll make us work harder next year."