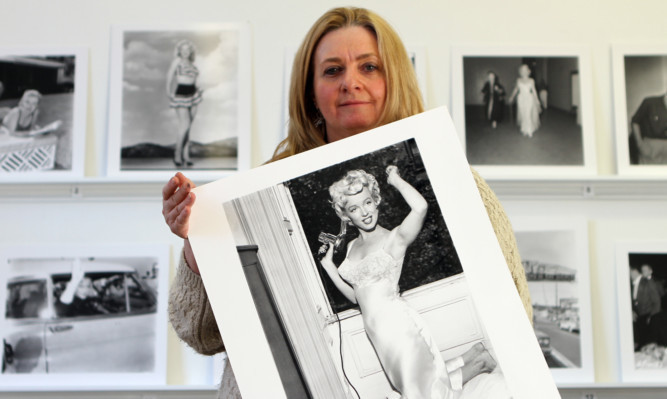 Exclusive photographs of Hollywood icon Marilyn Monroe never before seen in the UK are up for sale at a Dundee art gallery exhibition today.
The collection of 15 pictures have been taken from vintage negatives shot by infamous Hollywood photographers Gerry Franks and Earl Leaf, amoung others.
The candid images include Marilyn in a drama class with coach Natasha Lytess and relaxing in the garden of Johnny Hyde who is credited with discovering her.
There are also test shots taken early in her career for publicity and to see if she was photogenic.
Gallery owner Fiona Henzie said: "The photographs are taken from vintage negatives and some are very collectible items.
"They are totally unique and have only been seen once before in a museum in Holland.
"They have all been in the hands of some quite famous people.
"One was owned by Elizabeth Montgomery, also known as Samantha in Bewitched, before she sold it on."
Ms Henzie acquired the rare images, which can sell for around £1,500 each, online from a collector in the Netherlands.
She said: "It is really exciting as this is the first time they have been available for sale. They have never been to the UK before."
One of the pictures is of Marilyn making a court appearance following her divorce from Joe Dimaggio, and another shows her entertaining the troops in Korea.
Although she contracted pneumonia around this time, she said that it was still one of the highlights of her life.
Other images show the star in Reno during the filming of the Misfits, at the premiere of the Prince and the Showgirl in New York and filming the Seven Year Itch.
The pictures are being displayed in art24sevenMedia on South Tay Street today from 11am to 6pm.