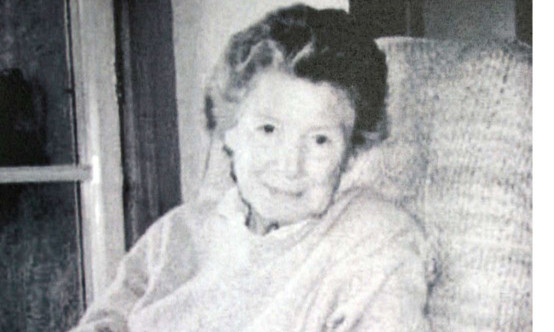 A FORMER Broughty Ferry woman has been hailed for her $2 million bequest to a charitable cause to improve life in her adopted home district in California.
Twice-widowed Mary Tash was born Mary Nicoll and died in 2009 at the age of 89. She left her entire estate to the Ventura County Community Foundation on the outskirts of Los Angeles, to be spent on projects to strengthen the community, preserve its cultural resources and help those in need.
The little-known life story and stunning generosity of the legal secretary has been revealed to a wider audience in the newsletter of the foundation which has an annual budget of around $100m.
Under the headline A Frugal Girl Friday, Mary is unveiled as someone whose ambition was to be only a private secretary but who achieved so much more.
She was born in Broughty Ferry in 1920 to Georgina Monaghan Nicoll and James O Nicoll, and the family emigrated to the United States four years later, seeking a better life.
They settled in Pittsburgh and in 1932 Mary became a US citizen but was always proud of her Scottish heritage. In 1944 in New York City she married Robert Tash, a captain in the US Army Air Force Bomb Command.
With her husband away at war, Mary moved to Oxnard, California, to live with his parents but tragedy struck when Robert was killed on a B-29 Super Fortress training mission at Guam in 1945 just 10 days after the Japanese surrender.
As a widow, she raised their daughter Mary (Mimi) and stayed on in Oxnard, where she also cared for her late husband's parents.
In 1964 she married Jay Watson Chapin but he died a year later.
She enjoyed a 55-year career as a legal secretary, working first for Oxnard attorney Ben E Nordman and then for presiding judge Ralph L Cormany, and retired in 2002.
Through her notary status, she endorsed many important legal documents in Ventura County and was her legal firm's lead secretary and office manager.
Sadly, her daughter Mimi, who had never married and had no children, died on Mary's 82nd birthday.
Mary had no one to leave her money to and decided to bequeath it to the Ventura County Community Association.
She knew of its work through her friendship with Laura K McAvoy, a founding director and Mary's attorney, and felt it important to contribute to the ongoing legacy of long-term philanthropy for Ventura County.
Her fund within the foundation is named the Mary Maxwell Nicoll Tash Fund in memory of her daughter as well as herself.
Laura said Mary was frugal and lived modestly.
She was small in stature but her influence was immense, and there was astonishment that she was able to earn and save $2m (about £1.23 million at today's exchange rate) on an executive secretary's pay.
The attorney was the first woman hired by the law firm who was not a secretary, and said Mary treated her with friendship and respect.
Laura added: "She is a classic American story.
"It is remarkable what Mary saved and was able to leave for charity in Ventura County."
Established in 1987, the Ventura County Community Foundation is a family of charitable funds created by citizens who care deeply about strengthening the community, preserving and expanding its cultural resources and helping those in need.
It has funded scholarships and grants for nursing, Latino and other students; funded housing projects for farmworkers and financed schemes to address domestic violence.
aargo@thecourier.co.uk