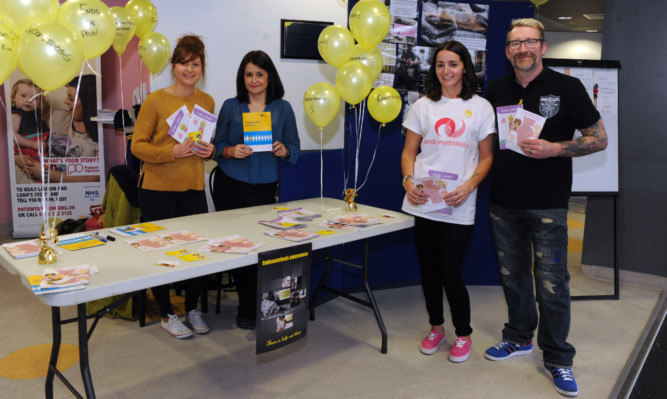 A Fife woman is spearheading calls for wider action to tackle an agonising condition often dismissed as just 'women's problems'.
One in 10 UK women are said to suffer from endometriosis, yet specialist treatment is only available at two locations in Scotland.
That, according to Methil woman Claire Watson, is simply not good enough, prompting the 35-year-old to devote a large part of her life to raising awareness of the issue and pushing for better treatment locally.
Often wrongly diagnosed as Irritable Bowel Syndrome, endometriosis is caused by tissue which normally grows inside the womb growing outside in the pelvic area, leading to inflammation, scarring and adhesions.
It can cause excruciating pain and can render some women infertile, while other symptoms include painful and irregular periods, pain during and after intercourse, bowel problems and fatigue.
Sadly, Miss Watson, 35, had to undergo a hysterectomy aged just 33 after a decade-and-a-half of being misdiagnosed but she hopes her story will help thousands of people who are perhaps still suffering in silence.
"The care here in Fife is not the best when it comes to dealing with endometriosis and just now we're sitting at between seven and 10 years just to get diagnosed: it's too long," she said.
"I had a hysterectomy at 33 and it's now spread to my bladder, bowel and possibly my kidney, but I didn't get diagnosed until I was around 30 so I had about 16 years of suffering before then.
"I was told it was IBS for years and those years were very difficult and lonely at times.
"Since diagnosis I have been very keen to spread awareness and support other women with this condition because I know how much talking to others who understand helps."
Miss Watson, who is now a group leader for the Fife Endometriosis UK support group, said there is a specialist clinic in Edinburgh but believes provision should be available locally.
"As a woman you know something is wrong," she said.
"So I think more must be done because it's not like it's an illness that isn't very common.
"There's probably never going to be a specialist clinic here in Fife but even a specialist nurse or somebody who actively knows how to deal with it would make life so much easier for so many people."
Kirkcaldy councillor Marie Penman, who joined Miss Watson as she highlighted the issue at Kirkcaldy's Victoria Hospital, has pledged to do all she can to raise awareness.
'I confess I didn't know too much about it until Claire contacted me, but after doing some reading and hearing some of the stories of the women affected, frankly, I'm angry," she told The Courier.
"Why is nobody taking this seriously? Why are so many women suffering in silence? Would it be different if men were affected, too?
"More needs to be done by the NHS, funded by the government.
"Without the work of charity Endometriosis UK, and hard-working volunteers like Claire, I don't know who would support these women."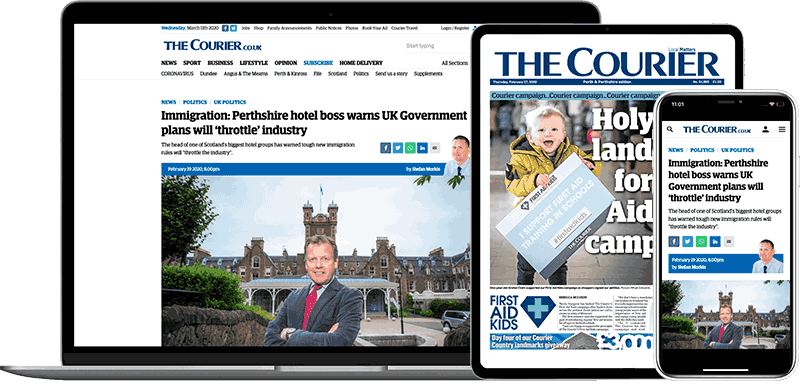 Help support quality local journalism … become a digital subscriber to The Courier
For as little as £5.99 a month you can access all of our content, including Premium articles.
Subscribe