 Fife Council's area education officer has been criticised for his evidence to an employment tribunal in which a teacher was awarded more than £28,000 for disability discrimination.
John McLaughlin was described as evasive and lacking credibility by tribunal judge Ian McFatridge, who ruled that the local authority did not make reasonable adjustments to the working conditions of ME sufferer Shauna Shields.
Ms Shields, of Markinch, wanted a role as a learning support teacher, allowing her to work with smaller groups of children.
Mr McLaughlin told the tribunal the council had no such posts available and was not advertising them but three such posts were advertised at the time of the hearing.
"The tribunal were less satisfied with the evidence of Mr McLaughlin," Mr McFatridge stated.
"Mr McLaughlin dealt with cross-examination in areas where he was uncomfortable by simply refusing to answer the question he was asked. The tribunal felt that on occasions he was evasive."
After 20 years at Collydean Primary, Ms Shields was diagnosed with fatigue syndrome in 2002. She became a supply teacher, allowing her to better manage her condition, but in 2008 the council returned to calling in supply staff on an ad hoc basis.
She struggled at Dysart Primary, where she was given a full-sized composite class, and she then moved to St Agatha's as a supernumerary.
An occupational health report in 2009 indicated that small group work would benefit her condition and she asked about a learning support post which involved teaching small groups.
The council refused her request and after a further supernumerary post at Falkland Primary she was made class teacher at New Gilston, which only had six pupils.
Ms Shields did not get on with the head teacher and went off ill, starting a sequence of events leading to that school's closure.
In December 2012 Mr McLaughlin told her "the council could place her in any classroom post it wished".
In June last year she was fit to return to work but no post was found for her, leaving her without wages for 10 months and unable to claim benefits.
Following her pleas for a learning support role, Mr McLaughlin sought an occupational health assessment of Ms Shields but he added his own notes to an official job specification.
The judgment said his actions in doing so were "fairly unedifying".
Sharon McKenzie, the council's head of personnel, said: "The council is looking at the findings and will take account of them."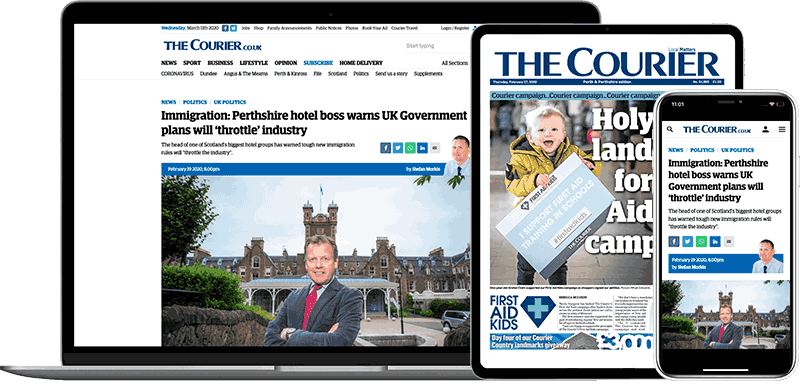 Help support quality local journalism … become a digital subscriber to The Courier
For as little as £5.99 a month you can access all of our content, including Premium articles.
Subscribe