 One of Glenrothes' senior police officers has said the wet weather has helped to tackle antisocial behaviour in the town.
Inspector Derek Paxton said partnership work with other agencies has also helped to reduce the number of crime reports in the town throughout the school holiday period.
Asked if there had been any significant issues recently, he said the area had been relatively routine in terms of local incidents.
"The weather has been to our advantage," Mr Paxton said.
"We had a summer like this a couple of years ago, when it rained all the time, and we found that antisocial behaviour didn't happen.
"We're not getting huge issues just now."
Antisocial behaviour, particularly involving younger people, has been prevalent in Glenrothes for many years.
The distinct layout of the town means that there are many secluded parks that, in previous years, have been exploited by youngsters who wish to drink alcohol illegally.
Earlier this year, local sergeant Kenny Greig urged parents to speak to their children and learn what they are up to when they are out with friends.
Community officers were also deployed to so-called "hotspots" in the Warout and Woodside areas of the town to deter groups of youngsters from gathering.
This action was partly in response to a worrying rise in fire raising, with the local fire service stating that wheelie bins were being targeted by troublemakers.
However, following targeted action to address the problem, Mr Paxton said that these concerns appear to have been addressed.
"We had a bit of an issue in Warout Woods, back in the spring, with fires," he said.
"Kids were getting out of hand but we worked with the fire service, the council and others to knock it on the head and there's not been issues for months now."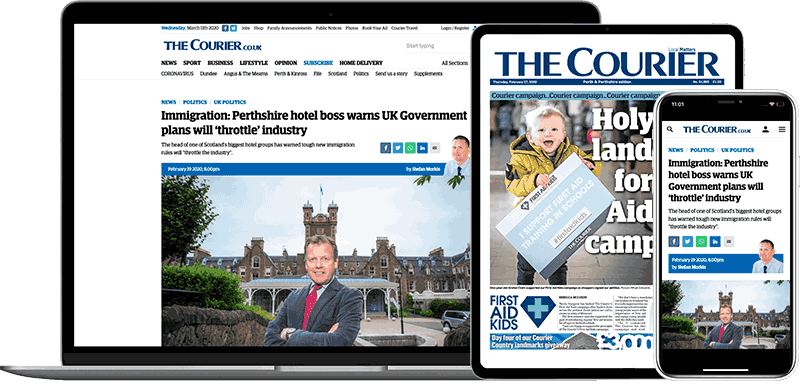 Help support quality local journalism … become a digital subscriber to The Courier
For as little as £5.99 a month you can access all of our content, including Premium articles.
Subscribe