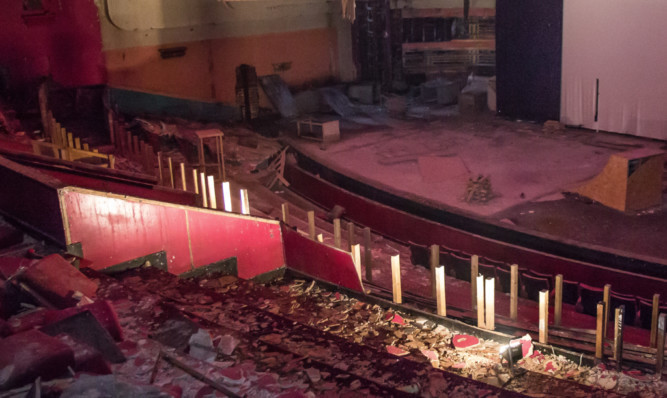 An exciting new vision for Kirkcaldy's derelict former cinema will be unveiled within weeks, the building's new owners have said.
Plans are afoot to breathe new life into the old ABC at the east end of High Street, which has lain empty for 15 years.
While those behind the proposal have yet to announce exactly what their intentions are, they are believed to be extremely ambitious.
The sheer scale of the challenge ahead hit home this week, however, when new photographs revealed the dilapidated state of the cinema's interior.
As well as issues with the roof, it is believed the B-listed building had flooded several times in the years before it closed and again since.
A spokesman for the people behind a new Facebook page set up to document their progress said: "We have a mountain to climb."
Remaining tight-lipped about the details of the progress, he added: "All will become clear in the next two to three weeks hopefully.
"The building is a total wreck but we've had assurances from experts that it is saveable."
The next step is to use a drone to photograph areas of the interior which would otherwise be inaccessible.
Once organisers know exactly what needs to be done, they intend to launch a crowdfunding appeal to persuade the public to donate enough money to safeguard the building over the winter.
"There won't be much left to save if we don't do that," the spokesman added.
"It all hinges on how quickly we can get a crowdfunding video done so we can launch it properly."
Although best known to locals as the ABC, the four-storey building was latterly called the MGM Cinema. Previous names include the Cannon Cinema, the King's Theatre and the Regal.
Since its closure in December 2000, several applications have been lodged to turn it into a pub and entertainment venue but these have either been refused or withdrawn.
It is on the Buildings At Risk Register, which reports it is suffering from a lack of maintenance and further deterioration due to a defective roof and rain-water damage.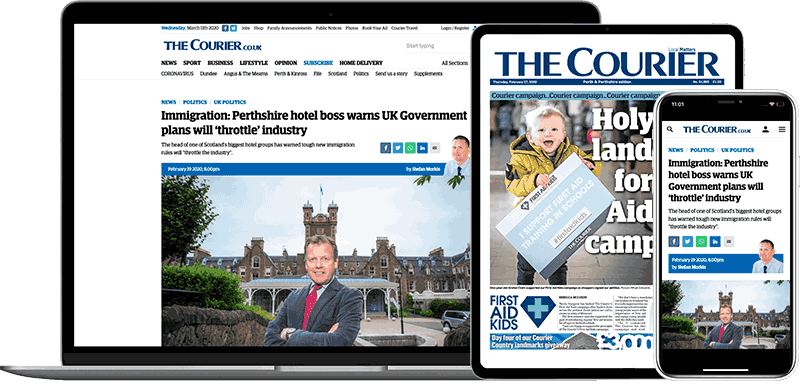 Help support quality local journalism … become a digital subscriber to The Courier
For as little as £5.99 a month you can access all of our content, including Premium articles.
Subscribe