 Traffic wardens are again clamping down on motorists parking illegally.
Fife Council said it had relaxed some parking restrictions due to increased demand in and around railway station car parks.
However, there were reports of wardens ticketing vehicles at Dalgety Bay station yesterday morning, while The Courier understands there will be an increased focus on Dunfermline Queen Margaret from today.
Tony McRae, lead professional parking and public transport infrastructure management, said: "Motorists should still refrain from parking in disabled bays/electric charging bays and should not park in locations which cause obstructions and/or safety concerns as enforcement action may be taken.
"Parking on double or single yellow lines will result in a penalty charge notice being issued."
Dunfermline North councillor Ian Ferguson has also called for action to be taken after more than 100 parked cars caused chaos for residents near Queen Margaret Station.
He said: "Residents have faced major disruption due to a huge increase in people trying to access limited parking space at Queen Margaret to use rail services.
"On the first day of the bridge closure bin lorries were unable to access streets, raising concerns that emergency vehicles would also be unable to get through. People in wheelchairs or with prams would also be forced out on to the road."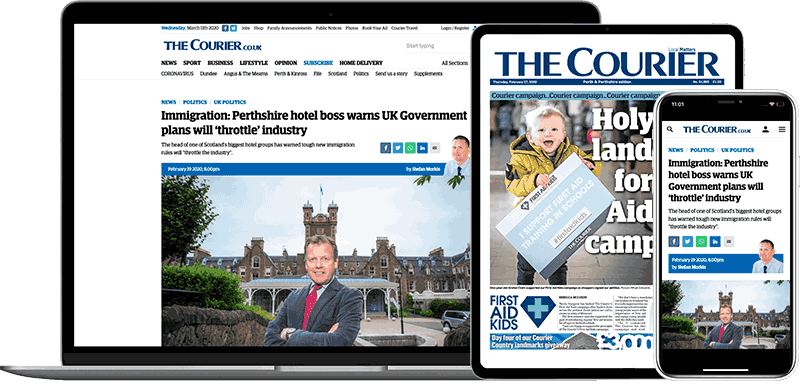 Help support quality local journalism … become a digital subscriber to The Courier
For as little as £5.99 a month you can access all of our content, including Premium articles.
Subscribe