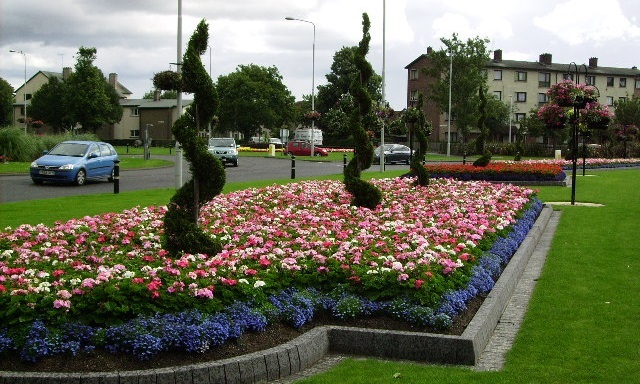 Glenrothes' famous floral displays could be facing the chop following financial cuts.
Jim Leitch, Fife Council's parks team manager, has said that staff shortages mean that maintaining the town's award-winning flower beds is simply no longer viable.
He also told councillors that it could take 20 years to tame the local authority's wild woodland with a staff of just four arborists at his disposal.
"Last year we had hanging baskets and bedding plants," said Mr Leitch.
"We'll be reducing them as we don't have the manpower to do it anymore but they won't all be taken away."
Glenrothes has established an enviable reputation for its floral displays in recent years, being named Scotland's most attractive town in the 2012 Keep Scotland Beautiful competition.
The following year it went one better, being named as the gold medal winner in the large town category of the Royal Horticultural Society's Britain in Bloom event.
Mr Leitch said that the town's stunning floral displays would suffer while briefing local councillors on the state of the council-owned greenspace in Glenrothes, an area of considerable concern to residents.
The local authority receives in the region of 400 complaints a year from residents worried about overgrowing trees.
Having lost 15 members of staff in the past two years, Mr Leitch has requested an additional £40,000 so his department can tackle the worst issues, but said that it could take two decades to suitably control some areas.
The problem is town-wide and follows on from the appointment of Councillor John Wincott as a liaison with the other owners of the town's greenspace, the Woodland Trust and Greenbelt.
Having been inundated with concerns from local people, he said that tackling problem woodland required a long-term solution.
"I know that the parks department has suffered staff cuts," said Mr Wincott.
"We need to go and sit down and decide what we want Glenrothes to look like and whether we want trees growing wildly or pruned beautifully."