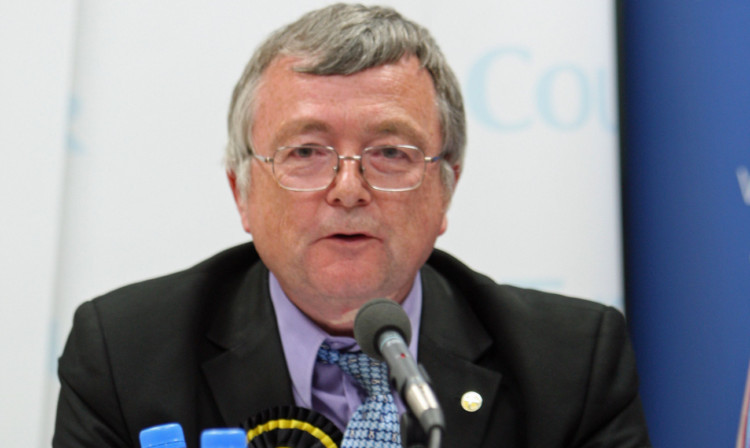 An SNP politician has refused to apologise for questioning Scottish Secretary Alistair Carmichael's nationality.
Fife councillor David Alexander called the Liberal Democrat Cabinet minister a "supposed Scot" for suggesting BAE ship building contracts promised to the Clyde could be given to Portsmouth in the event of independence.
The Leven, Kennoway and Largo representative slammed Mr Carmichael in a post made on Facebook.
He said: "Basically Portsmouth would not be well placed to build them. And why a supposed Scot is actively undermining his own country tells you exactly what the referendum debate is about."
Mr Carmichael would not be drawn on the online post, with sources saying the comments should be reflected on by the person who made them.
However, Fife Liberal Democrat group leader Tim Brett called for his rival to apologise.
He said: "It's chilling to think that David Alexander believes it's his role to regulate who is and who isn't a Scot.
"Councillor Alexander's narrow nationalism which says you're either for independence or against Scotland has no place in this debate.
"He should remember his position and apologise for these shameful remarks."
However, Mr Alexander refused to withdraw his remarks, instead claiming there was a vendetta against him and branding The Courier recently praised by SNP leader and First Minister Alex Salmond for its objectivity biased.
He said: "If I was Secretary of State for Scotland and set out to undermine Scottish business for the sake of the referendum, I think the matter would need to be examined."
Mr Alexander added: "I would not say calling someone a supposed something is bad language whatsoever. If someone wants to play politics, I'm sure they will."
Mr Carmichael was forced to deny "holding a gun to Scotland's head" last week over shipbuilding jobs.
Around 800 staff at BAE's shipyards, including two facilities on the Clyde and to a lesser extent Rosyth, were told on Wednesday they were facing redundancy.
Mr Carmichael has argued Scotland would find it "difficult" to win UK Government shipbuilding contracts if the country votes for independence.