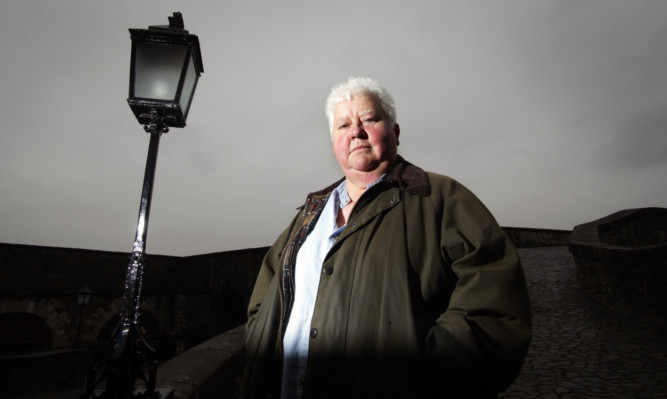 One of Scotland's top crime writers has herself become a victim of crime after her house was burgled and her car stolen.
Kirkcaldy-born Val McDermid's property was targeted over the weekend by thieves while she is across the Atlantic on a US tour.
Fellow writers and even First Minister Nicola Sturgeon took to social media to sympathise with the 60-year-old's plight after it emerged her black Audi 6 estate and her son Cameron's X-box were among the items taken in the raid.
"If the gobs****s who burgled my house and stole my car at the weekend are on Twitter I hope 2016 is as s****y as you deserve," she tweeted.
Ms McDermid, who was due to appear at an event in Brookline, Massachusetts, revealed that no one was hurt in the incident at her house in Stockport and admitted that "stuff can be replaced", although she said it had been a "pain to sort out" and was sorry she was not there to deal with the aftermath.
She also said she got the "Darling, why isn't the car in the drive?" call from her partner, while adding that her teenage son Cameron will be "gutted" about the theft of his X-box games console.
"What's worst for me is that I'm away, partner and kid having to deal with it," she said.
"Luckily we seem to have had relatively neat burglars.
"One broken window, nothing trashed, just messy."
Ms Sturgeon, who had been on a visit to a school in Fife earlier in the day, was one of the first to respond to Ms McDermid and said: "Sorry to hear this. Hope everyone ok X".
To which Ms McDermid replied: "Thanks. Nobody hurt, nothing taken that can't be replaced."
Ms McDermid, who is a keen Raith Rovers supporter, is one of the biggest names in crime writing and has sold more than 10 million copies of her books worldwide.
Her books include three main series: Lindsay Gordon, Kate Brannigan, and the Tony Hill and Carol Jordan series, the first entry in which, The Mermaids Singing, won the Crime Writers' Association Gold Dagger for Best Crime Novel of the Year.
The Hill Jordan series was adapted for television drama Wire in the Blood.
McDermid has been a victim of crime before, having had ink thrown at her at a book signing at Sunderland University in December 2012.
Widow Sandra Botham held a grudge against the writer after the publication of A Suitable Job for a Woman in 1994, claiming she had got her facts wrong in a chapter of the book which she said caused upset to her family.
Disguised in a blonde wig, Botham then threw ink at her and called the 58-year-old "the female equivalent of Jimmy Savile" before running off.
She was given a restraining order in court as a result.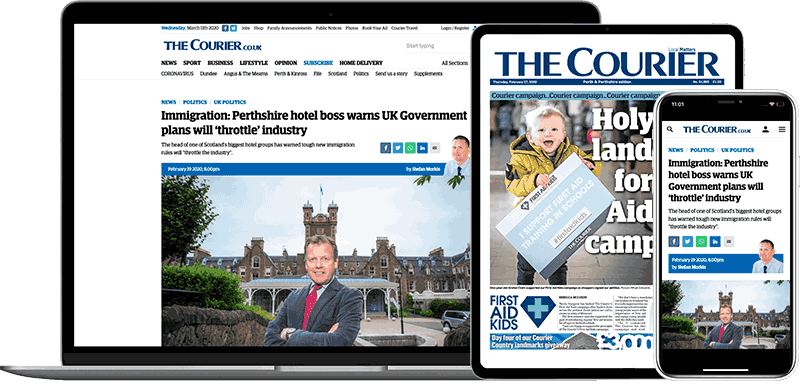 Help support quality local journalism … become a digital subscriber to The Courier
For as little as £5.99 a month you can access all of our content, including Premium articles.
Subscribe