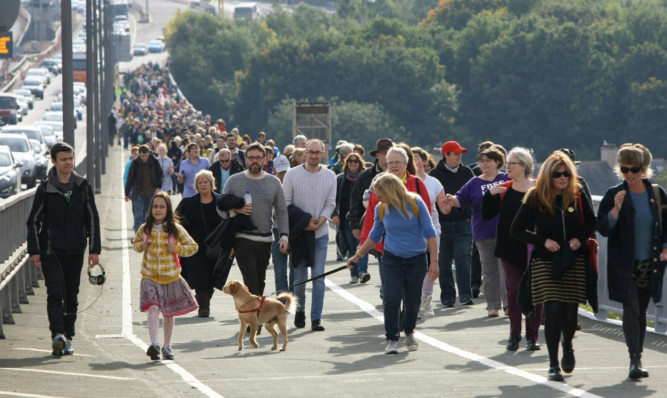 Around 600 campaigners joined the Hands Over Our Forth demonstration against underground coal gasification (UCG).
Bus loads of people from all over the UK turned up for the peaceful protest at the Forth Road Bridge.
Plans to carry out underground coal gasification under the Firth of Forth are subject to a Scottish Government fracking moratorium.
But campaigners want to make sure it never gets allowed to go ahead.
Labour MSP Cara Hilton said: "I think the reason we've seen a U-turn from the SNP on UCG is the sheer weight of public pressure.
"I think it's important that today's demonstration went ahead.
"We should send a strong message to the SNP that we don't want to see fracking anywhere in Scotland."
For more on this story see The Courier or try our digital edition.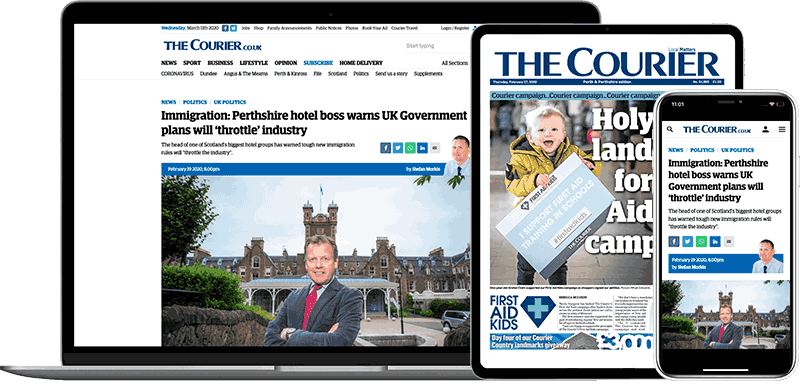 Help support quality local journalism … become a digital subscriber to The Courier
For as little as £5.99 a month you can access all of our content, including Premium articles.
Subscribe