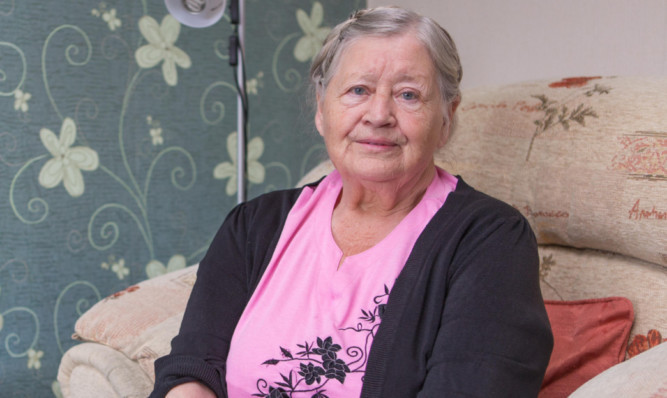 Fife pensioners have had bus passes they regard as a lifeline repeatedly suspended.
Since Scottish Government agency Transport Scotland changed passes nationwide some have been incompatible with ticket machines on buses, including those run by Stagecoach.
Pensioners boarding have had cards entitling them to free travel withheld by drivers when the machine cannot read them.
Some have encountered the problem repeatedly, with replacement passes being confiscated on their first use.
Although passengers are given temporary paper tickets valid for seven days, those affected, including vulnerable and disabled people, face the rigmarole of applying for a new pass.
Charity Age Scotland urged the organisations involved to find a solution as quickly as possible.
A spokesman said: "This is a difficult situation for anyone who relies on their bus pass to find themselves in.
"The bus pass is a lifeline for many and is an important way for some older people to stay connected to their communities."
Elizabeth Barrie, 83, of Kirkcaldy, told The Courier that her card had been withheld three times since April and other passengers complained they had lost their passes five or six times.
Mrs Barrie, who walks with an aid, said that each time she had to go to Fife Council's local office in Kirkcaldy Town House to request a replacement.
She said: "I can hardly walk but I have to walk along to the Town House and sit there for ages waiting.
"It's just an inconvenience and the paper ticket they give you, you could throw it away by mistake no bother. I just got my pass back and it happened again.
"What is going on?"
Anne Cowan, Fife Council's lead professional for transport and concessions, said: "Transport Scotland introduced a change to the travel cards and since this national change was introduced, some cards are not reading properly on buses.
"When this occurs, the only action drivers can take is to request that the card is withdrawn and issue a seven-day temporary pass. The passenger is then asked to contact Fife Council to request a replacement card.
"This is causing frustration for both the people experiencing problems and ourselves where we are processing new card requests as quickly as we can.
"We have and continue to report the experience of ourselves and passengers to Transport Scotland and we understand that they are trying to resolve the issue as quickly as possible."
A Transport Scotland spokesman said: "Anyone who finds they are experiencing difficulties when using their concessionary travel card should report this to their local council."