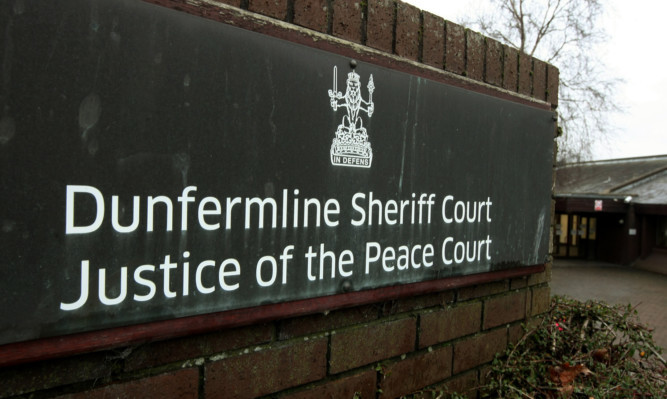 A teenager trying to buy cannabis had a handgun put in his mouth as he was threatened and robbed in a pub car park.
The victim told police that he had been kicked to the ground and the gun "rattled off his teeth" as he had £240 taken from him by two men.
Robert Wallis was found guilty of armed robbery after a trial at Dunfermline Sheriff Court.
Wallis, 27, had been released early from a previous High Court sentence for violent assault to severe injury when he committed the Dunfermline armed robbery with another man, not long after the New Year bells of 2015.
Victim Andrew Wallace, now 20, from Lochgelly, had told police he was taken around the back of Lauders Bar in the early hours of the morning when he had arranged to buy drugs.
He said he was kicked to the ground and had a gun put in his mouth which "rattled" off his teeth.
He was then robbed of the money he had taken to buy the drugs, he claimed.
Mr Wallace said it was not Wallis, a person he did not previously know, but the other man who placed the gun in his mouth.
The accomplice, 21-year-old Jordan Hamilton, from Dunfermline, had previously admitted his involvement in the robbery but claimed he was forced into taking part and was scared Wallis would turn the gun on him.
Hamilton had given evidence during the six-day trial and confirmed that the other person involved in the robbery was Wallis.
Wallis had denied that on January 1 2015 at the car parking area of Lauders Bar, Townhill Road, he and Jordan Hamilton assaulted Andrew Wallace, punched him on the head, kicked him on the body, causing him to fall to the ground and thereafter placed a handgun into his mouth, demanded money from him and robbed him of £240.
The jury delivered verdicts of not proven in two other charges against Wallis.
He denied that between September 1 and 30 2014 at Townhill Road and the car parking area of National Tyres and Autocare, Gardener Street, while acting with another, he assaulted Reece Smith, placed a rope around his neck, strangled him with the rope, struck him on the body with a metal pole, uttered threats of violence towards him and robbed him of £200.
Wallis further denied that on January 12 2015 at the Kingsgate Shopping Centre he uttered threats to Andrew Wallace and said that he would assault him.
Sheriff Charles MacNair remitted the case to the High Court for disposal, as the maximum sentence he could impose was five years.
Jordan Hamilton is also still to be sentenced and will return to Dunfermline Sheriff Court today.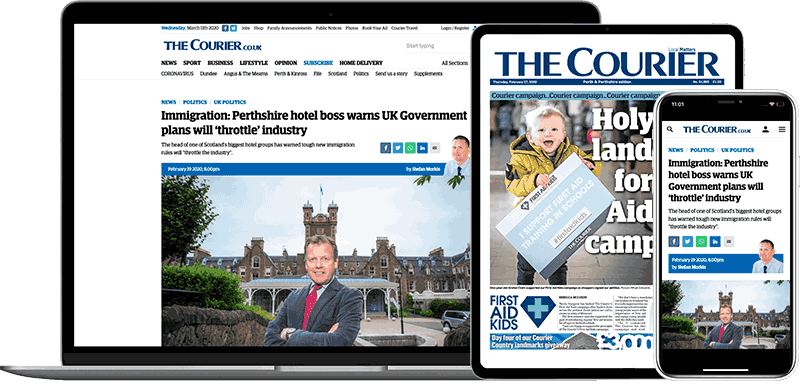 Help support quality local journalism … become a digital subscriber to The Courier
For as little as £5.99 a month you can access all of our content, including Premium articles.
Subscribe