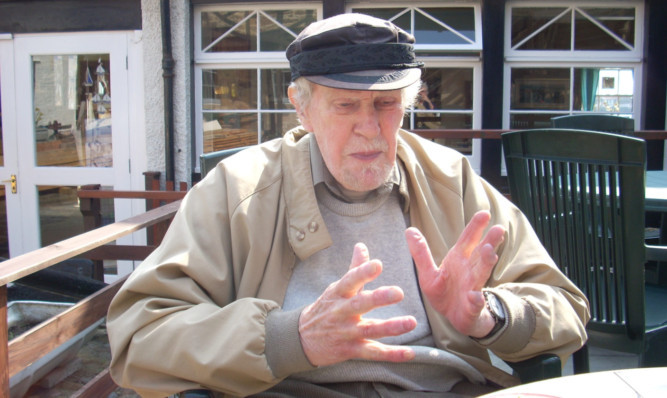 Professor William Roff has died at his home in Cellardyke the day after his 84th birthday.
Emeritus Professor of Islamic and Southeast Asian History at Columbia University in New York, he retired to the East Neuk 22 years ago.
He was an honorary professorial fellow at Edinburgh University's Department of Islamic and Middle Eastern Studies throughout his 'retirement' and supervised 20 successful PhD theses in 20 years.
As at Columbia, many of his students came to work especially with him, because of the influence his own PhD thesis had on the field of Malaysian studies in particular.
His The Origins of Malay Nationalism was widely influential in independent Malaysia and much of what he identified 50 years ago was apparent in the recent election results in that country.
As his health declined in recent years, there was a steady stream of admirers making their way to the East Neuk to visit him, and some brought their parents to meet him.
Prof Roff was secretary of the Kilrenny, Anstruther and District Community Council for several years with a particular interest in the reconfiguration of health services.
Born in Bearsden, he spent much of the Second World War years in Dundee where he attended Harris Academy. He joined the Sea Cadets and trained on HMS Unicorn.
He joined the Merchant Navy in the late 1940s, serving on the Asia run and falling in love with the region. In New Zealand he discovered he could study for a degree at Victoria University as a mature student.
He is survived by daughters Sarah and Emily, and his wife of nearly 40 years, Sue, a former senior researcher at Dundee University medical school to which he donated his body.