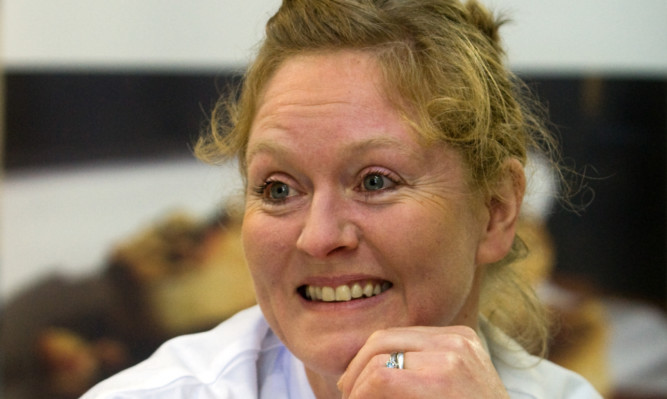 From spending three years working on a private island estate in remote north-west Scotland, to the recent announcement that she has secured a deal to supply Aldi stores across the country, it's been a remarkable journey for Rose Martin, a former NHS professional who founded Perthshire-based The Wee Pie Company.
More than four years after she started trading, locally sourced natural ingredients continue being at the heart of The Wee Pie Company's ethos, and she is a regular sight at farmers' markets across Perth, Fife and Edinburgh.
Located in the village of Glencarse just outside Perth, the company is managed and run by Rose along with three other staff. Her husband Alistair was involved but he now concentrates fully on his landscape gardening business.
Perhaps the most remarkable journey though is how The Wee Pie Company came about.
Born in Newcastle, Rose moved to Scotland aged 10. She married Alistair in 2000 having met at Edinburgh Western General whilst she was working in resuscitation and her husband was working in anaesthetics. She had a passion for cooking in her younger years. The couple had been enjoying holidays in the remote north-west Highlands for several years a deliberate attempt to go somewhere "where mobile phones didn't work".
But it was only when the island owners persuaded them to take on the running of the private island estate, managing all aspects of the food supply, that the idea for The Wee Pie Company was born.
Building on Rose's passion for traditional food, they built up a wealth of experience developing the land and managing the natural produce.
From stalking to managing the wild red deer population, from catching and cooking local oysters, mussels and crabs to building and maintaining poly-tunnels, the experience was invaluable and spurred on self-taught cook Rose to move the passion to a higher level.
An enthusiast for traditional recipes, Rose began to develop her own venison recipes to make game pies and other homemade delicacies which she provided to guests on the estate.
And from this the idea for The Wee Pie Company was hatched.
On the island they prided themselves on using only wild, fresh and home-grown products, with zero food miles and intimate knowledge of source of origin.
And moving to Glencarse at Perth, the specialists in artisan wild game pies were determined to use only wild, fresh and home-grown products, with zero food miles and intimate knowledge of source of origin.
It was announced just before Christmas that The Wee Pie Company has secured a £150,000 deal to supply Aldi stores in Scotland with a new range of wild game and savoury pies including steak and black pudding, venison and red wine, and buffalo and ale.
Rose, 47, says her passion for providing quality food to customers by using locally sourced natural ingredients continues to be the main driving point behind the company's success.
She says: "Aldi have been absolutely fantastic. They are very strong on local Scottish produce.
"We are passionate about providing quality food to our customers and we think that going local is the key. Our pies are made using original recipes and all natural ingredients which give a fuller flavoured, tastier and healthier eating experience."
Richard Holloway, managing director of Aldi in Scotland, said: "At Aldi, we source the best Scottish meat products to make sure our customers can buy quality, locally sourced products year round. We have already launched some artisan pies from The Wee Pie Company as specials and they have proved extremely popular with our customers. We're expecting this new range to fly off the shelves."
The Wee Pie Compnay was shortlisted for Skills Development Scotland's Modern Apprentice Award in 2015 and also won their third Guild of Fine Food Great Taste Award. They hope to take a bite out of further success in future.
www.theweepiecompany.co.uk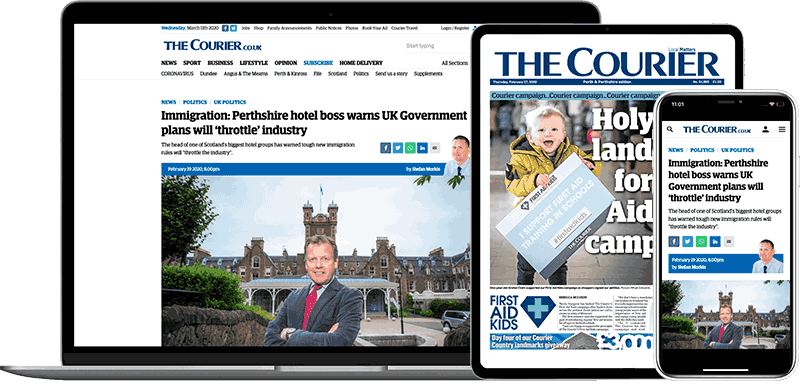 Help support quality local journalism … become a digital subscriber to The Courier
For as little as £5.99 a month you can access all of our content, including Premium articles.
Subscribe