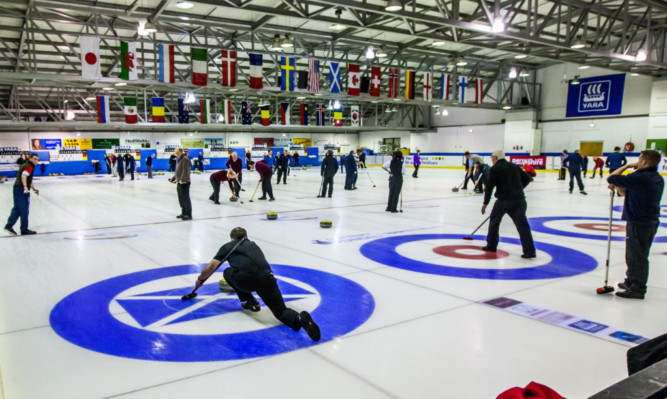 Europe's largest curling competition is raising temperatures on the ice rinks at Perth's Dewar's Centre.
The 32nd Yara Farmers' Curling Championship is hosting 76 teams made up of more than 300 curlers, including some of Europe's top players.
Among them are last year's champions – James Stark, Alastair Hodge, Andy Reed and John Cannon from Duns who will be looking to make it three wins in a row when the five day tournament concludes on Friday.
YARA Area Manager and Championship organiser Alan Wood is in charge of his last tournament before retiring next summer.
He said: "I can't think of a more exciting competition in prospect to bow out on. James Stark and his team will have tough competition from skips Robin Niven and John Davie to name just two – but as we all know it all depends on how you play on the day."
Originally a knockout competition, the Yara Farmers Curling Championship has become such a popular event in the Scottish farming calendar, attracting a high calibre of entrants, that 'high road' and 'low road' play offs were introduced.
Mr Wood explained: "It keeps the camaraderie and excitement of the competition alive right down to the last game, the final ends and shots.
He added: "It is the friendship and fun that has made organising the event so memorable. It has been a pleasure to organise every one, from the first to the 32nd."