 A lorry driver who fiddled his vehicle's tachograph has been fined £1,000.
David Elkin had earlier admitted 13 of the 29 charges laid against him when he appeared at Perth Sheriff Court.
On 11 dates in March and April 2013, he recorded false data on a driver record card.
He also pled guilty to driving over his permitted hours on two occasions, one between March 24 2013 and April 6 2014 and the other between March 31 and April 10 of that year.
HGV drivers are forbidden from driving more than 90 hours over two consecutive weeks.
On the first occasion, Elkin, 52, drove more than 148 hours and on the second, more than 106.
The offences were detected when he was stopped on Arran Road, Perth, on April 10.
Solicitor Rosie Brown, defending, said it was common for two drivers to work together and Elkin could not remember if another employee had been in the vehicle with him at the time of all offences, though she conceded that he was alone and using another driver's card when he was caught.
Sheriff Fiona Tait ordered Elkin, of Birstall, West Yorkshire, to pay the financial penalty.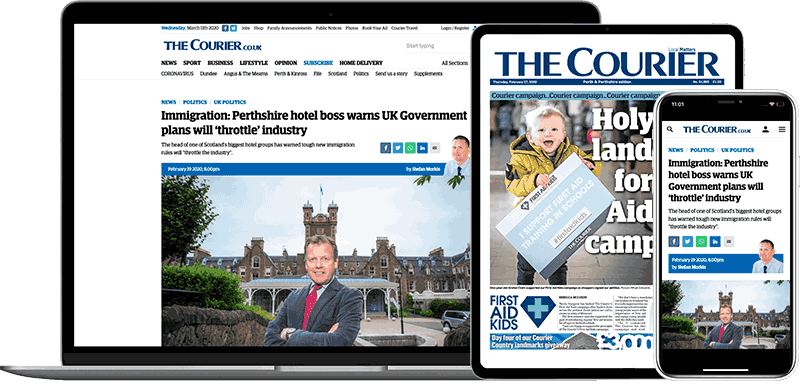 Help support quality local journalism … become a digital subscriber to The Courier
For as little as £5.99 a month you can access all of our content, including Premium articles.
Subscribe