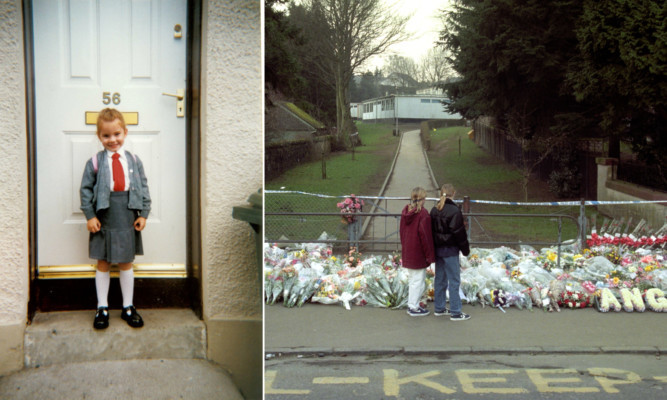 For 20 years, Lynne Rorie has been unable to listen to the radio.
On March 13 1996 she was at home when a newsflash came over the air: Police were on their way to a reported shooting at her daughter's school.
Five-year-old Victoria Clydesdale had a rash that morning but insisted on going to class because it was a gym day one of her favourite lessons.
She was one of 16 children murdered alongside their teacher Gwen Mayor by Thomas Hamilton.
It was one of the worst atrocities in recent Scottish history and sent shockwaves across the world, heralding in tough new gun laws.
Sunday marks the 20th anniversary of the mass shooting.
Lynne, who has since moved to Perth, said she will spend the day thinking of Victoria, the fifth of her six children.
But then, Victoria is always in her thoughts, she said.
"I didn't want Victoria to go to school that day. She had a rash but insisted on going because that day her class had gym and Victoria loved gym."
She said: "I lovingly brushed her hair before she set off with her brothers and sisters, full of beans as usual. She loved me brushing her hair."
After the children were off to school, Lynn got on with some housework.
"I then sat down for a break, turned on the radio, and heard a newsflash stating there had been an incident at Dunblane Primary. It was around 10.50am.
"Ten minutes later I found out there had been some shooting. Since that day, I have never listened to the radio again."
She said: "I went down to the school. My partner had phoned there and we were told that Victoria and Charlene were OK and could we come and pick them up.
"The approach roads to the school were mobbed with folk parents, other concerned people, press, TV.
"A policeman told us the shooting incident had involved a primary one class and he would keep us up to date.
"We waited for more news. It was probably minutes but it seemed like hours. Then the news came that it was Gwen Mayor's class. I started shouting out Victoria's name.
"The families of children in that class were taken to a nearby house. The kindness of the folk there was wonderful."
Lynne said: "It was after that we were all bussed down to the school. I was called into a room at 2.40pm. A policeman, Bill Park, and a social worker, Louise Marshall, were there.
"Bill looked at me and said 'I'm sorry'. He didn't have to say any more."
She said: "Victoria was such a bright and bubbly wee lass. And a caring wee girl, too. I often think that, had she not been killed, she would have worked in the care sector."
"Looking after folk would have been right up Victoria's street. Looking after animals, too, was a real passion. In fact, come to think of it, she would probably have been a vet. People, animals – Victoria loved them all." Stirling Council said the day will be marked by the community in a "private, dignified and understated service".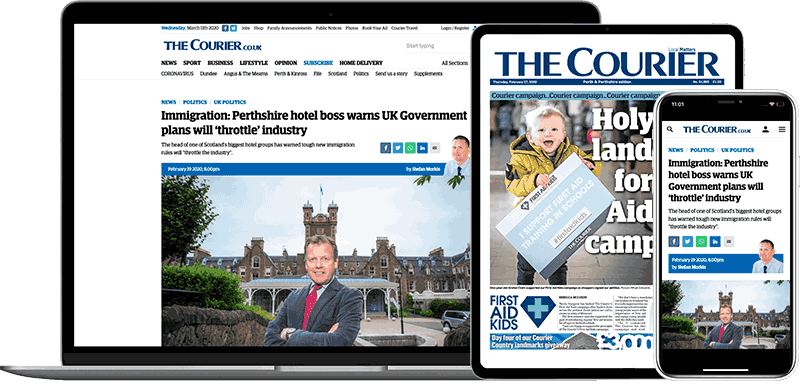 Help support quality local journalism … become a digital subscriber to The Courier
For as little as £5.99 a month you can access all of our content, including Premium articles.
Subscribe