 The mother of a Perth woman who was killed when an elderly motorist's car mounted the pavement has hit out at the decision not to hold an inquiry into her daughter's death.
Mrs Marion Brown had hoped a fatal accident inquiry (FAI) would be the first step to changing legislation and removing unsafe drivers from the roads.
Nicola Cross, 30, known as Nikey, from Juniper Place, died in Ninewells Hospital, Dundee, on March 21 2012.
The much-loved mother of two had been walking along the pavement on Jeanfield Road in Perth when she was struck by a car driven by 83-year-old Peter Donaldson.
The pensioner, who died this month, was originally charged with causing death by dangerous driving but was judged to be unfit to stand trial. Mrs Brown had been pressing for an FAI.
Last year she said she hoped that an inquiry could help prevent further incidents and stop another family suffering "immeasurable pain and sadness".
She went on: "I think it is wrong that drivers aged 70 to 100-plus simply send off a form to renew their licence every three years with no compulsory health or ability check unless they have declared an existing medical condition.
"I would like a fatal accident inquiry to be the first step towards having that changed."
However this week a Crown Office spokesperson confirmed that an inquiry into the death, which was investigated by the Scottish Fatalities Investigation Unit (SFIU), is not to be held.
"After careful consideration of the facts and circumstances of the case, Crown counsel concluded that it was not a case in which it would be appropriate to hold a fatal accident inquiry," said a Crown Office spokesperson.
On hearing the news, Mrs Brown said she felt that it was an opportunity missed to prevent tragedies involving elderly drivers.
"I can only say that I am disappointed that there will be no inquiry and, therefore, no change to a flawed system that allows elderly drivers to drive as long as they want to, regardless of how capable they are," she said.
"I know that giving up the independence that comes with driving is a hard choice to make but it is nothing compared to the pain we as a family experience every day of a life without Nikey.
"As to the passing of Mr Donaldson, it does bring a measure of closure but I accept that what happened was an accident and acknowledge that he and his family have suffered, too."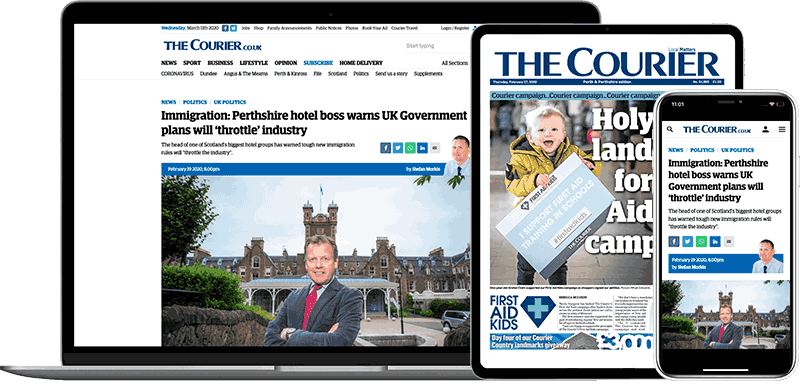 Help support quality local journalism … become a digital subscriber to The Courier
For as little as £5.99 a month you can access all of our content, including Premium articles.
Subscribe