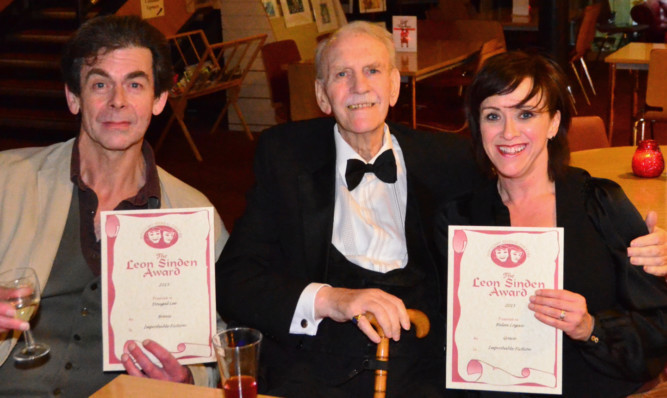 Actor Leon Sinden has died at the age of 88 after a two-year battle with cancer.
Leon had a relationship with Pitlochry Festival Theatre (PFT) that spanned 50 years.
A member of the Sinden acting dynasty Sir Donald was his brother he first appeared at PFT in the 1965 summer season.
He went on to feature regularly in the PFT ensemble over the next 30 years, often alongside his partner and fellow actor Walter Carr.
Having made his home in Perth, Mr Sinden wanted to continue his relationship with PFT in some form following his retiral from the stage in 1994.
Having always been a passionate supporter of the festival theatre's rep system and of the summer season acting ensemble, he decided to create the annual Leon Sinden Awards.
PFT's chief executive and artistic director John Durnin believes the sense of loss felt at PFT will be shared throughout the theatre world in Scotland and the UK.
He said: "Always a true gentleman, in the very best sense of that word, courteous, generous, enthusiastic and always supportive of the newer generations of actors and of everything that PFT did, Leon was a true friend to everyone at the Theatre in the Hills."