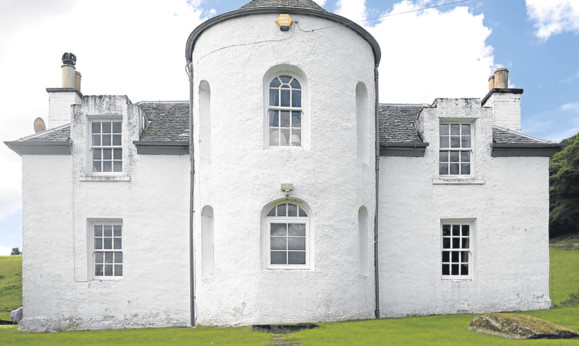 With Downton Abbey set to return to our screens later this month, many TV fans could be forgiven for wondering what it would be like to own their own estate.
Now would-be lords of the manor have the opportunity to snap up their own country pile in a "once in a generation" opportunity.
Kinnaird Estate in Perthshire has come on the market for offers over £9.6 million.
The 6,000-acre property, which is near Dunkeld, is being sold by the daughters of American heiress Constance Ward.
Constance was married to the late Reginald Ward, son of Sir John and Lady Ward who bought Kinnaird in 1927 and used it as a sporting estate and lodge, visiting Perthshire for the seasons for about 10 weeks of the year.
When Reginald passed away, Constance moved to Kinnaird permanently, moving into Balmacneil House on the estate and opening Kinnaird House as a five-star hotel in 1990.
The house, which was latterly being run as a luxury guest house, is included in the sale, as are a total of 15 additional estate houses and cottages from which a holiday lettings business is run.
The estate also allows hunters the opportunity of bagging a "MacNab" a stag, a salmon and a brace of grouse on the same day as it includes shooting and fishing rights.
Rebecca Boswell, of Bidwells, which is marketing the estate, said: "The sale presents a very rare opportunity to buy one of the most sought after and accessible sporting estates in Scotland.
"Together with Knight Frank we are delighted to be offering this property for sale as it has great diversity with a range of land types, income streams, sporting and residential assets. It is difficult to imagine a more rounded estate in Scotland."
The first recorded history of Kinnaird is from the early 1600s when it was acquired by a family called Stewart. Debts forced the family to sell in 1773 and Kinnaird was bought by Mr Colquhoun Grant.
After a time it was passed to Grant's brother, Dr Gregory Grant, an Edinburgh physician. Dr Grant held the estate for a fairly short period and in 1798 Mr Chalmers Izzet, a prominent Edinburgh hatter, bought Kinnaird and started building the current house.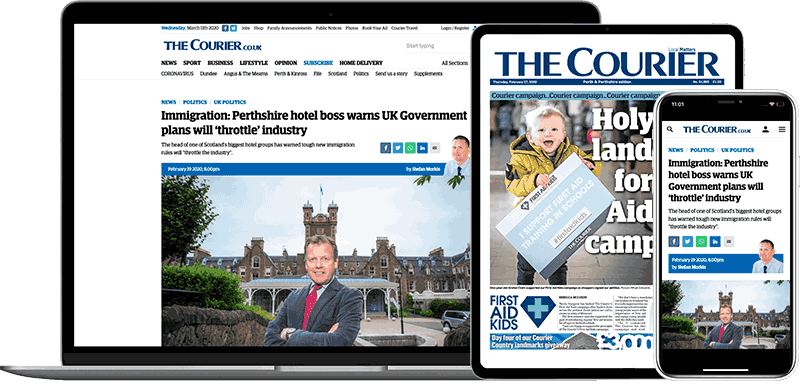 Help support quality local journalism … become a digital subscriber to The Courier
For as little as £5.99 a month you can access all of our content, including Premium articles.
Subscribe