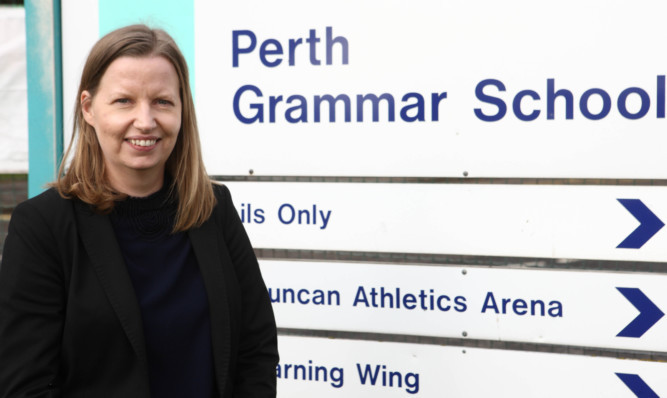 Senior pupils at a Perth school embroiled in a heated human rights row have leapt to the defence of their new head teacher.
Just three weeks into her post at Perth Grammar, Fiona Robertson came under fire from pupils and parents for a crackdown on toilet use during lesson times.
An online petition, demanding Miss Robertson apologise and agree to keep the school loos unlocked, has been signed by more than 3,000 people.
Miss Robertson, 36, said she was simply reinforcing the school's existing policy to discourage youngsters from dodging classes.
For most of the day, the toilets are kept locked although access can be granted to pupils if necessary.
But students behind the so-called Free The Bladder campaign said that one young pupil was left emotionally scarred after he was caught short trying to enter a locked toilet.
And they said that bathrooms had been inadvertently kept locked at intervals and during lunch.
But prefects at the school hit have back, claiming the change.org petition could damage Perth Grammar's good reputation.
In a statement to The Courier, a spokesman for the senior prefect team said: "As senior pupils of the school under scrutiny, we believe that the petition contains wildly false claims and hugely damages the reputation of this school.
"The matter has definitely been resolved in the last few days, in particular when assemblies were held to explain the issue."
He said that only once were toilets accidently kept locked during a break time.
"The comments this petition has gained are massively detrimental to the reputation of the school as only a minority of people signing will be fully aware of the situation and the justifiable rules that have been reinforced," he added.
Earlier this week, Miss Robertson said she was surprised by the backlash. She said she will meet pupil and parent groups in the coming days and is willing to amend the policy if needed.
Picture by Phil Hannah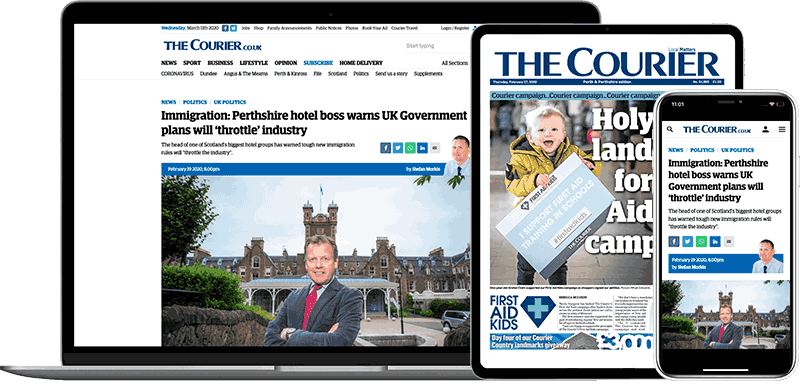 Help support quality local journalism … become a digital subscriber to The Courier
For as little as £5.99 a month you can access all of our content, including Premium articles.
Subscribe