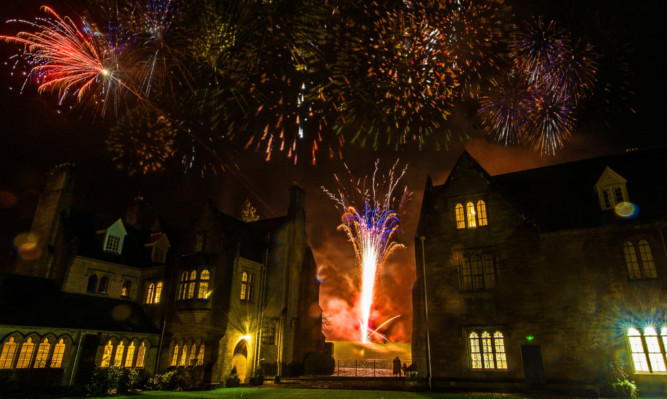 Perthshire's Glenalmond College was at the centre of what is believed to be the world's first continuous global reunion at the weekend.
On Saturday the entire school gathered to celebrate with a fireworks display while former pupils (OGs), parents, staff and friends of Glenalmond posted "selfies" wherever they were in the world at 7pm local time.
Initially kicking off the 24- hour celebration was Auckland, New Zealand, but events swiftly moved westwards to Sydney, Melbourne, Singapore, Kenya, Qatar, Germany, Geneva, London, Glasgow, Perthshire, Peru, the US and Canada.
Glenalmond's warden Elaine Logan said: "It was amazing to think that throughout the world in every continent someone, somewhere today was thinking of Glenalmond and taking part in this global event."