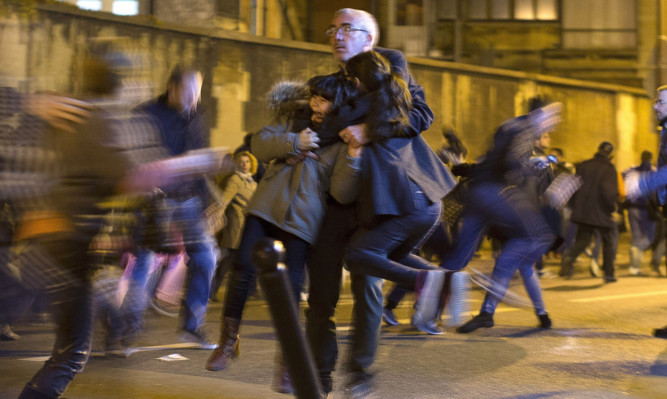 A Belgian man has been identified as the suspected mastermind of the Paris attacks.
Abdelhamid Abaaoud is also believed to be linked to thwarted attacks on a Paris-bound high-speed train and a church in the Paris area, an official said.
Seven people are in custody in Belgium suspected of links to the attacks and an international arrest warrant has been issued for a Belgian-born Frenchman believed to be involved in the attacks.
He is still at large.
France has urged its European partners to move swiftly to boost intelligencesharing, fight arms trafficking and terror financing, and strengthen bordersecurity in the wake of the attacks.
Harlem Desir, the top French official in charge of European affairs, told reporters on Monday that "clearly, decisions must be taken".
He underlined the need for "co-operation in matters of intelligence, (between) police and the judiciary, the fight against terrorism on European territory".
Mr Desir's remarks came in Brussels ahead of talks with European Union foreign ministers.
He said that "France was attacked, but all of Europe was hit. We were hit together, and we will respond together."
French police raided more than 150 locations overnight as authorities released the names of two more potential suicide bombers involved in the Paris attacks.
One was born in Syria, while the other was a Frenchman wanted as part of a terrorism investigation.
The raids came as the hunt continued for members of the sleeper cell that carried out last Friday's gun and bomb attacks that killed 129 people and as France launched its heaviest airstrikes on the Islamic State group's de-facto capital in Syria.
French prime minister Manuel Valls said on Monday "we are at war" against terrorism.
Sunday night's airstrikes destroyed a jihadi training camp and a munitions dump in the city of Raqqa, where Iraqi intelligence officials say the attacks on Paris were planned.
Twelve aircraft including 10 fighter jets dropped a total of 20 bombs in the biggest air strikes since France extended its bombing campaign against the extremist group to Syria in September, a Defence Ministry statement said.
The jets launched from sites in Jordan and the Persian Gulf, in co-ordination with US forces.
The Paris prosecutor's office said one suicide bomber who blew himself up in the Bataclan music hall on Friday night was Samy Amimour, a 28-year-old Frenchman charged in a terrorism investigation in 2012.
Amimour was placed under judicial supervision, but dropped off authorities' radar in 2013 and an international arrest warrant was issued.
An attacker who blew himself up outside the national soccer stadium was found with a Syrian passport with the name Ahmad Al Mohammad, a 25-year-old born in Idlib, the prosecutor's office said.
It said fingerprints from the attacker match those of someone who passed through Greece in October.
Across France and throughout Europe, people were due to pause for a minute's silence in memory of the victims of the worst attack on French soil since World War II.
Tension was high in France and Belgium as police looked for a key suspect. The arrest warrant for Salah Abdeslam, a 26-year-old born in Brussels, calls him very dangerous and warns people not to intervene if they see him.
Police already had him in their grasp early on Saturday, when they stopped a car carrying three men near the Belgian border.
By then, hours had passed since authorities identified Abdeslam as the renter of a Volkswagen Polo that carried hostage takers to the Paris theatre where so many died.
Three French police officials and a top French security official confirmed that officers let Abdeslam go after checking his ID.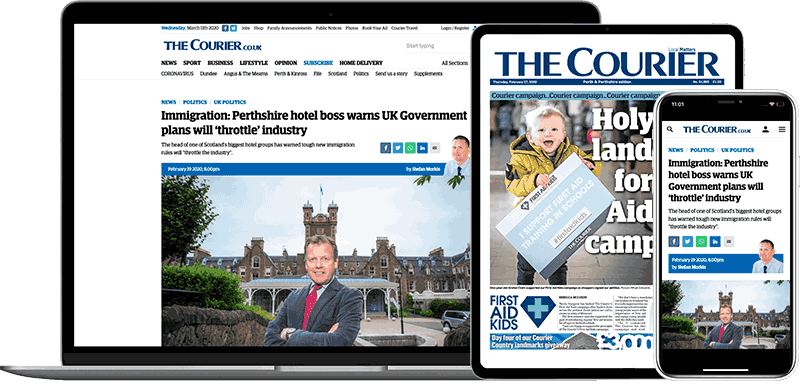 Help support quality local journalism … become a digital subscriber to The Courier
For as little as £5.99 a month you can access all of our content, including Premium articles.
Subscribe