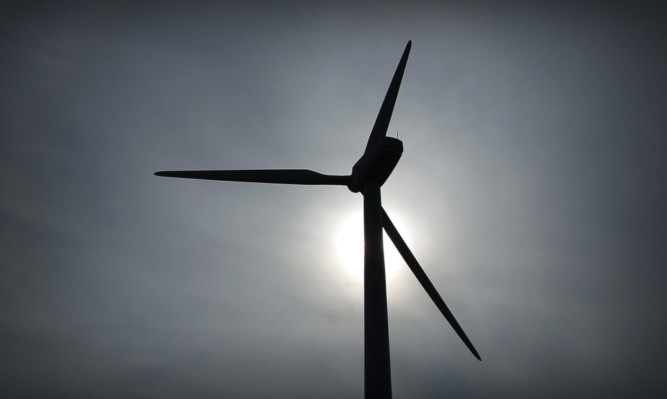 A windfarm scheme which sparked protests across Highland Perthshire could be killed off by a deadly blow from planning chiefs.
The multi-million-pound Creag a' Bhaird development near Amulree, is facing the chop amid allegations it could have a toxic effect on tourism.
Project leader Force 9 Energy wants to install 13 masts at the beauty spot, which is close to the existing Griffin windfarm.
The plan has attracted nearly 100 objections from residents and opposition from community councils and conservation groups.
Later this week councillors will be urged to reject the plan after planning officers argued it would have an "unacceptable" effect on the surrounding landscape.
A spokesman for Force 9 hit back, saying that planning officers have "overplayed" the scheme's environmental impact.
Among the plan's opponents is the Perth-based John Muir Trust, which campaigns to preserve Scotland's wild land.
A spokesman said: "We are seriously concerned that the proposed development, if approved, would be visually intrusive and significantly and adversely impact on this wild landscape.
"Highland Perthshire in general and Aberfeldy and Dunkeld in particular rely very heavily on tourism for employment and this should not be put at further risk."
Ann Lindsay, who chairs the Strathbraan Tourism Association, said: "Guests primarily visit this area to enjoy walking, cycling, bird watching and the glorious countryside. Any addition to the existing windfarms, especially one which is more visible to road users, is bound to have an impact on their decision to revisit the area."
Peter Ely, vice-chairman of the Kenmore and District Community Council, commented: "We are concerned that there appears to be no end to these proposals and that at least guidance should be available to show how each proposal fits in with all the others and how we know when enough is enough."
Victor Clements, who chairs Aberfeldy Community Council, said Creag a' Bhaird would be "significantly more visible" than neighbouring windfarms.
A spokesman for Force 9 Energy, said, however, that the 377ft turbines would be installed on a plateau surrounded by peaks and hills and would not, therefore, be as prominent as objectors claimed.
He added: "I believe it is significant that Scottish Natural Heritage has not objected to this development."