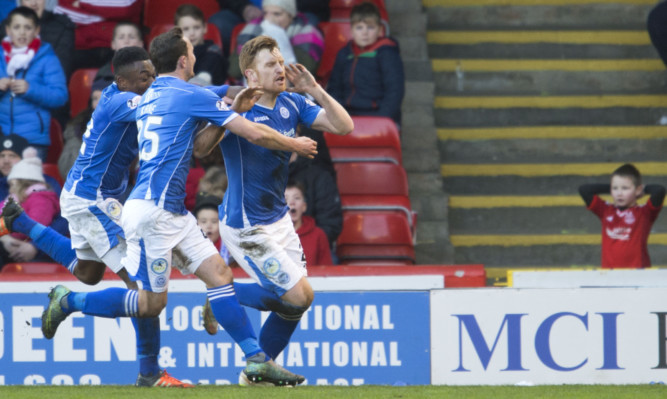 A football fan was rushed to hospital after collapsing with a suspected heart attack moments after his side scored a late goal in a Scottish Premiership clash.
St Johnstone supporter, Stewart Walker, was rushed to hospital after he fell ill around the final whistle of his side's top flight clash with Aberdeen at the Dons' Pittodrie stadium on Saturday.
His son, Niall Walker, took to Twitter yesterday to reassure fans who had flooded his account with goodwill messages.
He said: "My dad Stewart life was saved at Pittodrie by a brilliant person who resuscitated (him) after his heart stopped. He's going to be ok. I'd like to thank them personally."
He had earlier written: "His heart stopped but was revived. He's in surgery just now."
Mr Walker's fellow fans were held back from leaving the ground as medics rushed to give emergency treatment to the man.
One fan, who was yards away when he collapsed, said: "The game had finished dramatically St Johnstone scored a last minute penalty to equalise and the match finished shortly after.
"But all the joy of the goal and a good results went pretty much immediately when we saw the man collapse.
"It was clearly extremely serious and the police and paramedics were straight in to assist.
"They were brilliant, they took control of the situation immediately and gave him the best treatment they could in the stands.
"It was one of those moments that really put the whole thing in perspective."