2 Sisters says 200 Coupar Angus job losses needed to "rescue" plant's future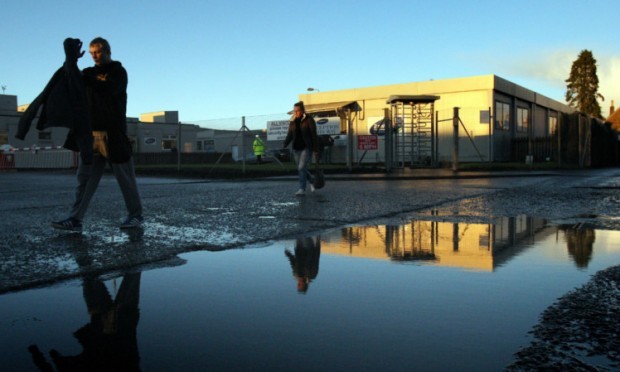 The workforce of a major Perthshire employer are facing a bleak Christmas after major job losses were announced.
The 650 employees at the 2 Sisters chicken-processing plant in Coupar Angus have been told that as many as 200 jobs could be lost as the company battles to secure its future.
Only a few weeks ago, the company gave assurances that a review of the business would not affect its Scottish operations.
It only acquired the factory earlier this year, but is now blaming the drastic measures on over-supply of chicken in Scotland and a fall in consumer demand.
2 Sisters was, however, able to confirm that jobs had been secured at the company's smaller plant in Letham, Angus, which has been sold to a new owner.
Pete Wishart, MP for Perth and North Perthshire, said the timing of the announcement could hardly have been worse.
"There is never a good time to lose your job but it is especially hard to get news like this in the run-up to Christmas," he added. "I feel very sorry for them and their families."
Perthshire North MSP John Swinney said: "This is a very serious blow to employment in Coupar Angus, with the prospect of job losses at the 2 Sisters plant and the workforce are very much in my thoughts at this difficult time," said Mr Swinney.
"The fact that this comes so soon after the acquisition of the plant by 2 Sisters is a real concern. I will be meeting with management and unions at the plant to see what can be done."
He pledged Scottish Government support in seeking new employment for anyone who loses their job.
Rural Affairs Secretary Richard Lochhead said: "I am fully aware that there may be wider implications for Scotland's poultry sector, and the various ancillary businesses that support the sector, following these developments and I will strive to do all I can to ensure any impact is minimal.
"I've already held discussions with Nigel Miller, from the NFUS, and will be looking to speak to other key industry figures in the coming days."
A spokesman for 2 Sisters described the news as a "rescue plan for Scotland".
"Taking no action would put the future of our industry in Scotland at serious risk," said the spokesman. "At Letham, we have worked hard to secure a future for the site and we've found a buyer who will tap in to new niche market opportunities, where it will be much more competitive in the market place.
"In turn, we are working with our colleagues to maintain a viable operation at our factory in Coupar Angus, which will allow us time to create a more competitive environment as we look to strengthen Scottish sales and build demand for Scottish chicken.
"This will mean we are proposing to reduce the workforce at Coupar and change shift patterns and working hours for remaining colleagues. We will work with all our partners our colleagues, our customers, our agricultural base, the Scottish Government as we can't do this alone."
One local man, who declined to be named, said the scale of the job losses would be devastating.
"It is our only main employer and the main industry in Coupar Angus," he said. "A lot of Polish families work there, I think it will be tough for those who have settled here."
Another woman, who has a relative who worked at the plant, said there were fears the job losses were "the thin end of the wedge".