 Trading standards has stepped in to offer advice to motorists parking in private car parks in Perth.
The Perth and Kinross Council department issued a statement following dozens of complaints relating to a new pay and display system which recently started operating in the Kinnoull Street multi-storey.
Drivers are now required to enter their registration when they pay and their number plates are captured by cameras as they enter and exit.
The new technology has led to confusion for some, with motorists receiving penalties for incorrectly entering their registration.
Smart Parking, which runs the Kinnoull Street site, said it had been in talks with Trading Standards. A spokesman for the Trading Standards department said motorists using the car park, or any other private site, should be aware of the terms and conditions set by the operator.
He said: "By using the car park, the driver may be entering into a contract with the parking operator and agreeing to be bound by their terms and conditions as set out and therefore may be subject to any civil liability thereafter.
"Generally, breach of the conditions is pursued by the means of issuing a Parking Charge Notice detailing the alleged breach, which will outline the amount of payment requested and what will happen if payment is not made.
"The amount of the parking charge will generally be referred to in their terms and conditions. The Parking Charge Notice is a civil claim for damages following an alleged breach of contract.
"The recipient of such a demand can decide to accede to the operator's demands for payment, or either ignore or dispute the alleged breach of contract. Many operators also offer a dispute resolution process."
Douglas Pover, convener of Perth and Kinross Council's community safety committee, warned that those refusing to pay the penalty could be taken to court.
He said: "If the recipient of a charge decides to ignore or dispute the alleged breach of contract and demand for payment, they should expect a number of escalating demands from the operator or their debt collectors."
A Smart Parking spokesman said: "Smart Parking has been liaising with the Trading Standards team at Perth and Kinross Council for a number of weeks, so today we welcome the clarification on the terms and conditions of use of privately owned car parks.
"We would remind any motorist that when parking in a private car park they are entering a legal contract, and we take the issue of non-payment of parking very seriously."
The spokesman said previously some drivers were parking at the Kinnoull Street site but not paying, but that those incidents had dropped by 74% since the introduction of the new registration recognition technology.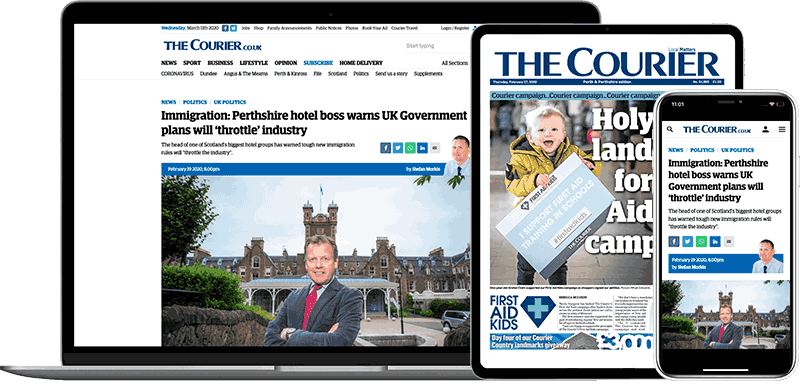 Help support quality local journalism … become a digital subscriber to The Courier
For as little as £5.99 a month you can access all of our content, including Premium articles.
Subscribe