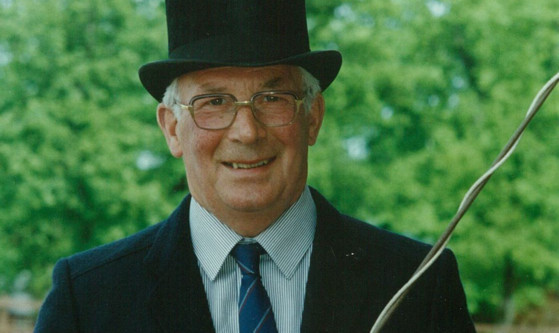 Few people can claim to have driven a stagecoach pulled by a team of four horses across Tower Bridge in London, but that was one of the many achievements of noted horseman John Roger of Rumgally, Cupar, who died last week.
As a president of Fife Show and a regional director of the Royal Highland Society he was also highly respected in the farming community.
His interest in horses was kindled in 1936 when he took his pony and trap to and from school.
During the war years he and his brothers used to take their ponies to the Fife Foxhound Hunt kennels to help the huntsman on a Saturday.
His involvement with Fife Foxhounds grew and he was appointed joint master.
With his own background in farming, he would visit all the farms where the hunt was planned to go in order to find out if there were any problems.
After an introduction to carriage driving, that sport became his main interest.
His schoolboy knowledge of driving a pony and trap using long reins was soon expanded with a pair of hackneys, which provided him with success.
Confirmation of his skills came in 1980 as he won the national championship at Sandringham, before going on to win twice at the Royal Windsor and challenge in five European Driving Championships.
He was contacted by businessman Brian Souter who asked him to drive a stagecoach at events linked to new business ventures.
He is survived by his wife Doris, son Aubin, daughter Doreen, four grandchildren and one great grandchild.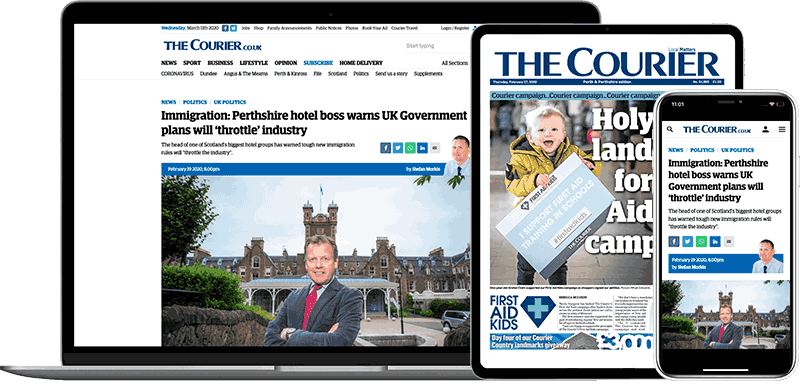 Help support quality local journalism … become a digital subscriber to The Courier
For as little as £5.99 a month you can access all of our content, including Premium articles.
Subscribe