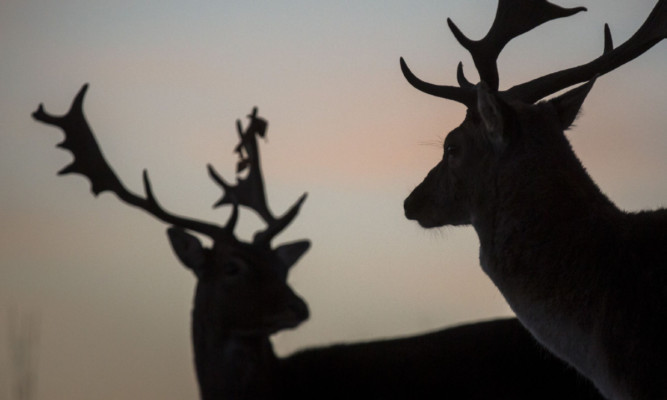 Plans for a mass deer cull across Perthshire have angered animal rights groups.
Council chiefs have agreed to push ahead with a deer management programme as part of a 20-year plan to safeguard the region's woodlands.
Marksmen will be drafted in to bring the area's population of red and roe deer under control, after it emerged their numbers had risen to four times' more than they should be.
Celebrity-backed organisation Animal Aid, known for its high-profile protests against events like the Grand National, is urging Perth and Kinross Council to rethink its strategy.
Their call has been backed by another activist group, Scotland For Animals, which has asked the local authority to look for an alternative solution.
The council's environment committee approved the plan after being assured the cull will be carried out as "sensitively" as possible.
Members heard that the deer population has grown and grown because there are no natural predators around to bring it under control.
Officers leading the forest management scheme said they are particularly concerned about damage caused by over-grazing at three "sites of scientific interest" Kinnoull Hill, Birks of Aberfeldy and Den of Alyth.
In a statement issued to The Courier, Animal Aid urged the people of Perthshire to demand a "way forward that does not involve animal slaughter".
For more on this story, see Friday's Courier or try our digital edition.