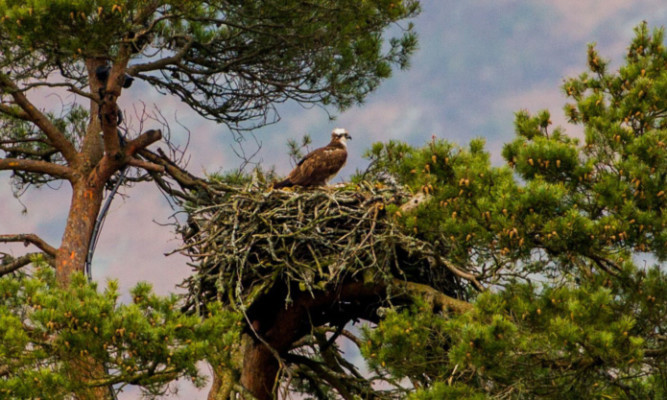 Conservation charity the Scottish Wildlife Trust is inviting the public to guess when the famous osprey known as Lady will arrive back in Perthshire for her landmark 25th year.
For the last 24 years the osprey has returned to the trust's Loch of the Lowes wildlife reserve near Dunkeld.
Over that period she has laid a staggering 71 eggs and fledged 50 chicks. This means she could be Europe's oldest and most prolific breeding osprey.
As anticipation builds the trust has launched a competition to guess when Lady might arrive.
Perthshire ranger Charlotte Fleming said: "Excitement is growing at Loch of the Lowes as we approach the time when our resident female osprey usually returns.
"Her earliest arrival was on March 20 in 2009 and her latest arrival was on April 7 in 1991, her first year, so it really is anyone's guess.
"Time and again, despite the odds, she has surprised us, so we remain hopeful she will be back again."
Every year the webcam on the nest attracts more than a million viewers from 96 countries including Vietnam, Zimbabwe and Kuwait.
A special feature has been launched this season giving viewers a chance to receive behind-the-scenes insights from the team at the reserve.
Members of the public can enter the competition by visiting www.scottishwildlifetrust.org.uk/osprey-countdown.
The winner will be treated to a VIP osprey experience at Loch of the Lowes and an osprey adoption pack.