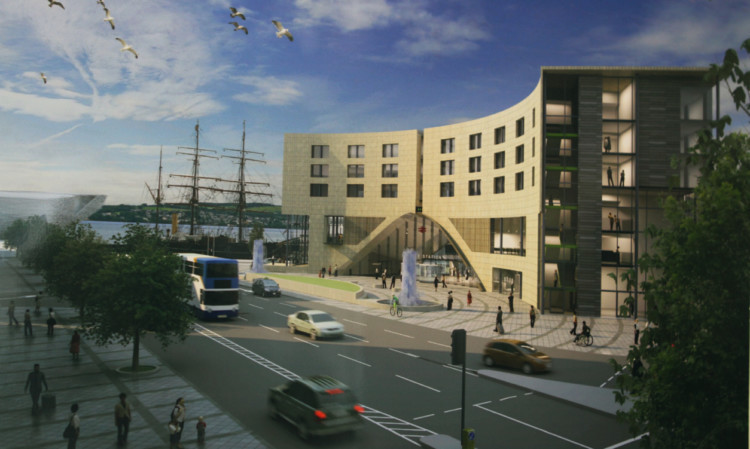 Perth and Dundee could become hubs of a "rail revolution" under plans put forward by campaigners.
Transform Scotland wants the existing network upgraded to provide a safer and more sustainable method of transport.
They are calling for a new electrified line to be built between Edinburgh and the Fair City, which would see journey times between the capital and Inverness cut by more than half an hour.
The group says current line is "not fit for purpose", with journeys taking longer than the steam-driven service of a century ago.
Transform Scotland also wants to reduce journey times from Inverness, Aberdeen and Dundee to the Central Belt through electrification and doubling of the relevant rail lines.
The group is also campaigning for the electrification of the Perth to Dunblane line and the Inverness to Perth line, which it would also like to see doubled, saying it would increase the capacity of the routes for both passengers and freight.
More than 300 lorries a day could be taken off the A9 if freight services were improved, the group claims.
Through its Inter-City Express campaign, Transform Scotland aims to transform rail travel over the next 15 years and is asking Scottish businesses and business groups, regional transport partnerships, local authorities and other organisations and individuals to back the campaign.
Paul Tetlaw, of Transform Scotland, said: "Scotland needs a rail revolution. Our campaign will build broad civic support for a planned programme of investment in the Scottish rail network over the next 15 years to bring all seven of Scotland's cities closer together with a safe, civilised and sustainable mode of transport and make Scotland's rail network fit for the 21st Century.
"In doing so, we can reduce journey times, support travellers and commuters, create jobs, support the Scottish economy and reduce Scotland's carbon emissions.
"The rail route from Perth to Edinburgh is currently not fit for purpose as an inter-city route.
"The average weekday rail journey time is 76 minutes, substantially longer than the equivalent road journey. Shockingly, the current fastest journey time from Perth to Edinburgh, 71 minutes, is actually slower than the equivalent journey time of 100 years ago 65 minutes in 1913."
Rail Freight Group spokesman David Spaven added: "The great thing about radically upgrading the rail infrastructure north of the Central Belt is that freight transport would benefit enormously, as well as passengers.
"With a fit-for-purpose Perth-Inverness railway, for example, we could increase the number of daily freight trains from two to as many as eight in each direction. That's the equivalent of taking more than 300 lorries off the A9 every day."
Further information about the Inter-City Express campaign can be found at www.transformscotland.org.uk/intercityexpress.