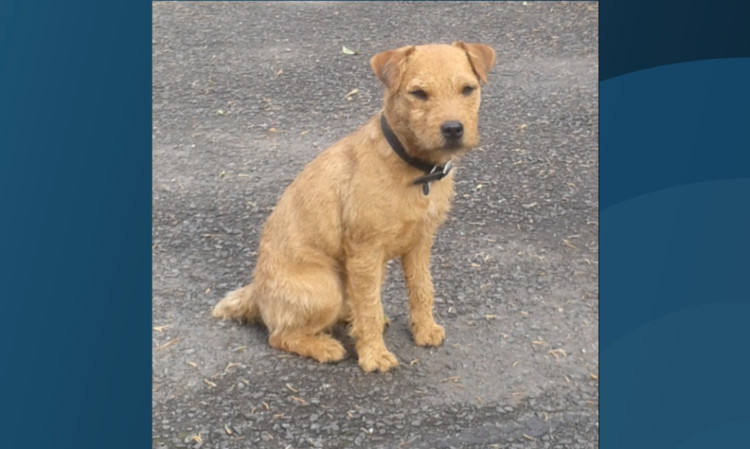 A lakeland terrier has been stolen just months after a similar dog was taken from the same kennels.
Bracken disappeared from a cottage at Lochearnhead eight months after thieves cut through a chain to take seven-year-old working dog Bud.
Bizarrely, in both cases the crooks left two other animals labrador Flint and springer spaniel Sunny untouched. Owners Ailsa and Archie McKee had sent 15-month-old Bracken to stay with gamekeeper Raymond Baynes for training.
On March 30 thieves struck overnight, cutting through the heavy-duty chain securing the kennel.
Ailsa, who lives in Crieff, said: "She was being trained by a gamekeeper near St Fillans.
"He went to check the kennel at 8.15am (on March 31) and she was gone. There were three dogs in the kennel they took her but didn't go near the labrador or the springer next door.
"It looks like it was a professional job they used bolt cutters to steal her."
Ailsa said she was aware of Bud's theft but did not expect thieves to target the kennels a second time as security had been increased since the first dog was stolen.
She added that she feared the worst had happened to her beloved pet.
"It's heart-rending because you don't know what people will do to her," she said.
"I've now found out what baiting is, I didn't know what it was. They use terriers to practise fight with staffies before (putting them into) illegal dog fights for money.
"If they use her for breeding then God knows what they'll do. I thought it would be better than dog fighting but apparently they lock them up and breed them until they drop dead."
Lakeland terriers are uncommon in Scotland and Ailsa said Bracken is especially distinctive as she has a docked tail.
When stolen, she had a long and curly winter coat but it may since have been "stripped out", leaving it short and smooth.
The couple are offering a reward for the safe return of their dog.
Police Scotland confirmed they are investigating the theft of the dog and urged anyone with information to come forward. The police can be contacted on 101.