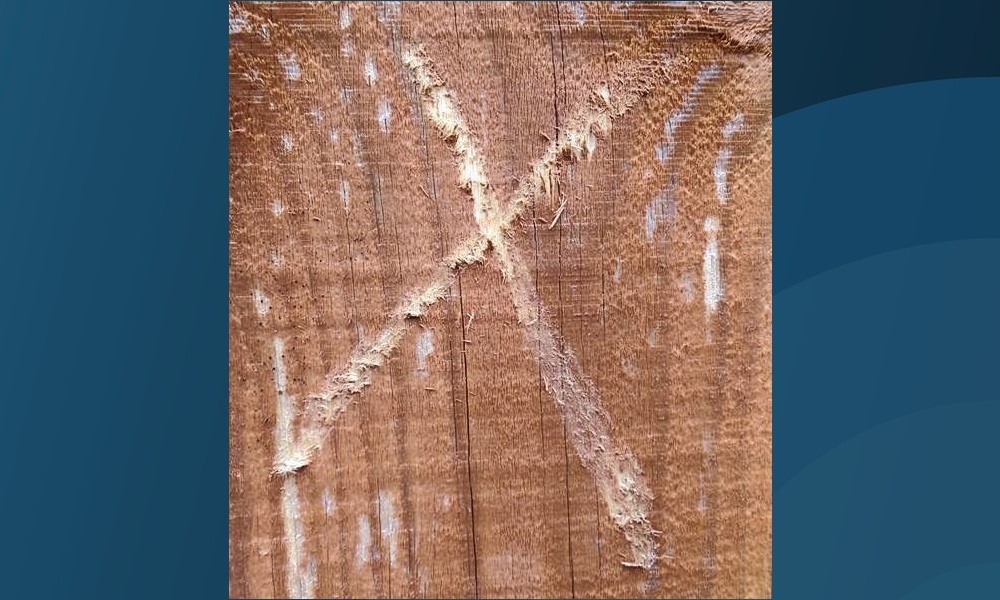 Rumours that dognappers are operating in Perthshire are circulating after marks appeared on a garden fence.
Pet owners have been urged to remain vigilant after an "X" was etched into the wooden fence of an Alyth property.
A posting on the Alyth community council Facebook page highlights the suspicious marking.
"This mark was found on a dog owners' fence this afternoon in Glenisla View," the posting states.
The community council is also suggesting that potentially bogus workmen are operating in the area."They want to steal dogs," the post continues. "Be vigilant and keep our dogs safe."
The police say they are unaware of any incidents in the area but other social media users have been quick to express their concern.
Some have said they are aware of similar marks being left in other areas.
The post has also been shared more than 1000 times.
In January it was reported that dog thieves had been leaving messages on gates, doors, and pavements in England.
Police urged owners to be vigilant after a number of animals were stolen from properties daubed with the unusual markings.
The RSPCA backed up the warning.