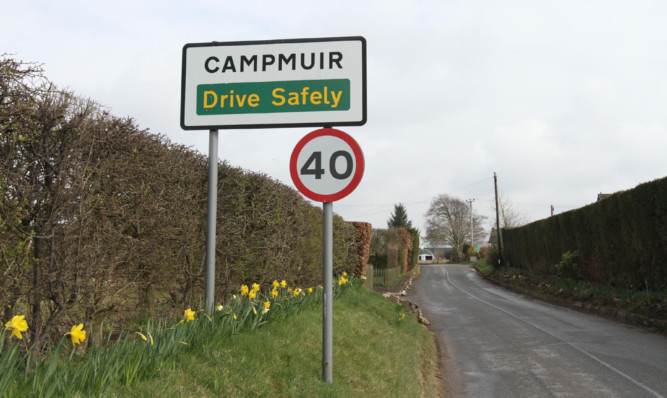 Traffic speed signs located at both borders of an east Perthshire village have been put up in error.
The national speed limit and 40mph signs have been installed the wrong way around leading to confusion for motorists entering and leaving Campmuir.
As people leave the village they are faced with the new speed limit of 40mph instead of the national speed limit sign, which should apply.
The error has been reported to Perth and Kinross Council.
One baffled motorist said: "The council came out last week and put the signs up but the problem is that they are the wrong way around.
"The signs could be quite dangerous in that they could cause an accident because of the confused speed limits."
However, Councillor Alan Grant, depute leader of Perth and Kinross Council and one of the representatives for the Strathmore ward, described the situation as "a human error".
"This was raised at a community council meeting just over a week ago and the council's roads department were notified," he said.
"It will be corrected," he added.