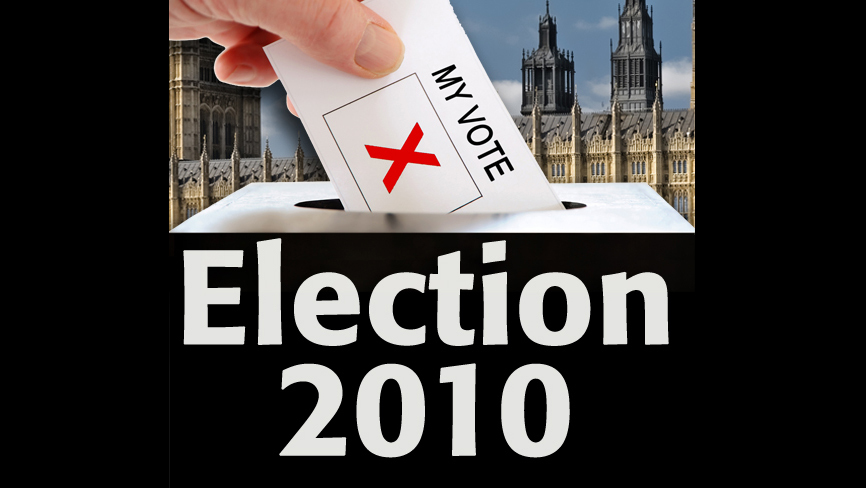 The Labour and Liberal Democrat candidates for the Dunfermline and West Fife parliamentary seat clashed over the issue of aircraft carriers being assembled at Rosyth at The Courier"s General Election hustings.
East End Park home of Dunfermline FC was the setting for the event, which was run in conjunction with the Fife branch of the Federation of Small Businesses, and chaired by Steve Bargeton, political editor of The Courier.
The Question Time-style format saw Willie Rennie (Liberal Democrat), Thomas Docherty (Labour), Joe McCall (SNP), Belinda Hacking (Conservative) and Otto Inglis (UKIP) answer questions on topics such as the Gordon Brown 'gaff', the proposed increase in National Insurance by Labour and the controversy caused by MPs' expenses.
However, a question posed by Julie Ramage on whether each respective party would guarantee Rosyth would get the aircraft carriers produced heated exchanges between Mr Rennie and Mr Docherty.
Mr Docherty told Mr Rennie, who won the Dunfermline and West Fife seat in 2006, that the Liberals were not keen to proceed with the second aircraft carrier, highlighting Vince Cable's opposition to it.
"The Prime Minister and the defence secretary have said that the Strategic Defence Review (SDR) will not impact on their support for the aircraft carriers. They are paramount to our defence," he said.
"Vince Cable has said in a pamphlet that he is not in favour of the second aircraft carrier, the Prince of Wales. Thousands of jobs depend on it."
Mr Rennie claimed that Mr Docherty was "playing politics" with the issue of Rosyth dockyard.
He said, "The contracts for the aircraft carriers have been signed. It would be bonkers to cancel it now. If there is a SDR it has to be strategic. This is unacceptable behaviour by Mr Docherty."
Mr McCall added that he would "fight tooth and nail" to keep the aircraft carrier contracts, whilst Ms Hacking said that "what had been signed must be delivered."
A question raised by Marie Macrae led to a heated exchange between the Labour and Liberal Democrat candidates.
She asked what Mr Rennie's position was on incoming workers and what he meant by labelling Mr Docherty as "Labour's controversial candidate from Cumbria" in a newspaper article.
Mr Rennie said that it was not the fact that Mr Docherty came from Cumbria that mattered, more the fact that he had previously stood for election in Dumfries and Galloway and Tayside and lost on both occasions.
To cries of "it's racist" from the audience, he continued, "It's okay to try to be the candidate and still live in Fife. I want to be the MP for this area but Mr Docherty just wants to be an MP it doesn't matter where."
Mr Docherty replied, "I have picked up so many more votes through these comments.
"I spoke to a voter in Rosyth who was so angry that he told me he would stay in this area to vote in the election because of what Mr Rennie said.
"I would stand up for west Fife and make sure the aircraft carriers were not taken away."
Mr McCall also criticised Mr Rennie on the matter.
"There is no doubt that Mr Rennie lashed out at the fact Mr Docherty comes from Cumbria, and this is from a man who doesn't even live in his own constituency," he said.
Angus Whitton asked what the candidates would do to ensure that Fife companies get some of the £2bn planned to be spent on the new Forth Crossing.
Mr McCall said that the bridge would be built on time and on budget.
"Being close to the bridge is bound to be beneficial to Fife," he said.
Mr Rennie said that it was important for Carnegie College to get involved in filling the "skills gaps" for jobs created by the building of the bridge.
Ms Hacking said that there was a "commonality" amongst the candidates regarding the bridge. "There has to be transparency," she said. "The bridge is going to be a huge concern, but not everything will come to Fife."
The hustings finish in Dundee tonight.