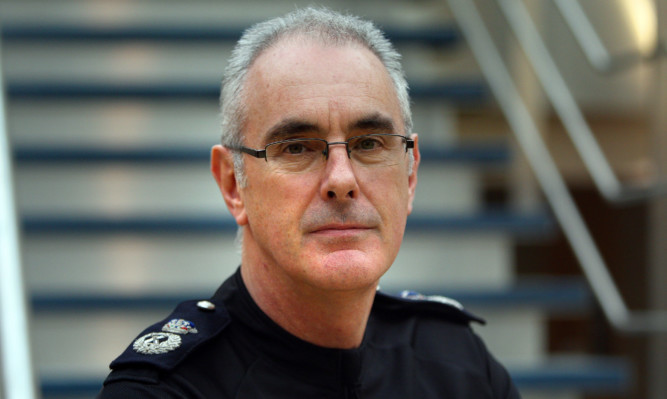 Scotland's new police chief says he is confident the spying scandal involving journalistic sources will never be repeated.
In his first appearance before Holyrood's justice committee, Police Scotland chief constable Philip Gormley said the force has accepted that "mistakes and oversights were made".
He said there is an action plan in place to prevent it happening again.
"I am confident around that set of issues that we are in a place where that will not be repeated. The HMICS will report back, I think in the spring is their timeline," the chief constable said.
"Clearly we will react very carefully on those recommendations and I will take those forward."
The row has centred on the interception of communications data by counter corruption officers as they sought to uncover journalistic sources surrounding a murder inquiry.
Police Scotland attempted to track down journalists' sources on at least 12 occasions, according to data obtained under freedom of information laws by the Scottish Newspaper Society.
The Scottish Police Authority asked Her Majesty's Inspectorate of Constabulary in Scotland to conduct a review to assess the "state, effectiveness and efficiency" of the counter corruption unit, which is due to be published later this year.
The Interception of Communications Commissioner found last year there had been breaches of intercepting communications data rules on five occasions by Police Scotland.
The chief constable also told MSPs he wants Police Scotland to the "best in class" for supporting whistleblowers as they "aspire to be the leading police force in the UK".
He faced criticism from some MSPs for the force not having a formal whistleblowing policy in place.