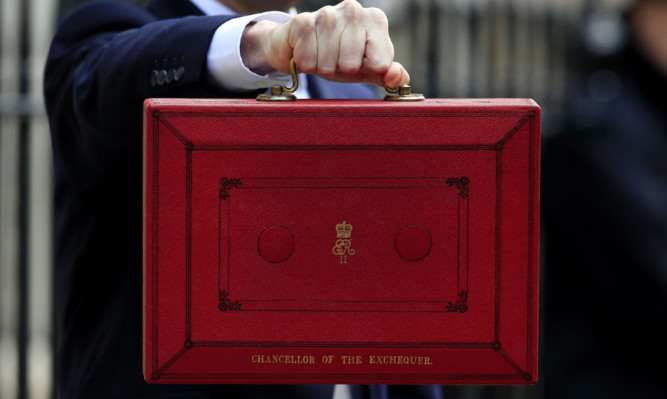 The Chancellor received three cheers from business leaders but was accused of offering "short-term bribes" by critics in wildly-differing reaction to his Budget.
Scotland's Deputy First Minister John Swinney said Mr Osborne continued to pursue austerity rather than invest in public services.
Mr Swinney also claimed that, based upon figures published by the Office of Budget Responsibility, Scotland will see another £12 billion of cumulative cuts in real terms over the period to 2019.
"The Chancellor had every opportunity to end the damaging cuts from the UK Government and has instead turned his back on investment in public services," said Mr Swinney.
"We face the same £30 billion of unfair and unnecessary cuts today as we did yesterday. That is despite the clear admission from the Chancellor that there is headroom to invest to protect our public services.
"If we are to believe the Chancellor that the economy is making such a successful recovery, then there is no justification for the destructive cuts that impact on the most vulnerable in society. That tells you everything you need to know about the values and priorities of this Chancellor."
Liz Cameron, the chief executive of Scottish Chambers of Commerce, described the Budget as being "one of significant contrasts for businesses in Scotland".
She said: "There is some very good news for some of our key industries such as the oil and gas sector and our drinks industry, yet there are also some significant omissions and missed opportunities to deliver timely support to our tourism sector and our ambitions to become a more export-minded economy."
She welcomed measures to help the North Sea, which she said had been "necessary to reflect the challenges facing the oil and gas sector in Scotland resulting from the prolonged low oil prices".
Ms Cameron added: "Together with a simplification of the tax allowance regime, this must be the start of a process to develop a strong and coherent fiscal plan for the North Sea that will help to ensure that Scotland and the UK continues to benefit from our natural resources in the long term."
She continued: "The reduction in duty on beer, cider, whisky and other spirits is a very welcome boost to some of Scotland's strongest growing and most innovative businesses and sends out a clear message that we value the contribution that these businesses make to our economy.
"In addition to the established whisky industry, Scotland is at the forefront of the rapidly expanding craft beer sector and these duty reductions will help these industries to prosper."
But she said Mr Osborne had failed to act on air passenger duty. While the levy is to be devolved to Holyrood, Ms Cameron insisted: "This was a missed opportunity for the Chancellor to shortcut the impending demise of this tax through a series of devolved cuts by axing it once and for all.
"Many of our competitor nations have already abolished similar taxes because they recognise that it a tax on internationalising business. The UK must abolish this tax sooner rather than later."
Ms Cameron also said it was "disappointing" the Chancellor had not met calls for VAT on the tourism industry to be cut to 5%.
"Last year was a triumphant year for Scotland's tourism industry and it deserves to be supported to ensure that it can make the most of the opportunities that now exist," she stated.
Terry Scuoler, chief executive of the EEF manufacturers' organisation, said: "The Chancellor gets three cheers from manufacturers for the measures he's included to boost exporters.
"His decision to bring forward compensation for industries facing vast and uncompetitive energy costs, such as steelmakers, is a huge vote of confidence for them and for manufacturing more widely. In addition, he has committed to a stable and competitive tax regime, which we wholeheartedly support."
GMB general secretary Paul Kenny said: "Osborne has claimed more recoveries in the past five years than the RAC. Even a blind person would see the short-term bribes Osborne is offering.
"What he is planning, however, is the most draconian cuts in services that we rely on for a civilised way of life."
Public and Commercial Services union general secretary Mark Serwotka described the Budget as "another brutal assault on unemployed, sick and disabled people".
John Longworth, director general of the British Chambers of Commerce, said: "The Chancellor's focus on business growth and prosperity will receive a warm welcome from businesses of all sizes.
"The Chancellor avoided the temptation to use newfound windfalls for gimmicks. His focus on fiscal responsibility will play well with business audiences."
The Institute of Directors said: "This was a solid and responsible budget. Few chancellors would be able to resist the temptation to binge on a £22 billion windfall from the sale of bank shares this close to an election. By using it to pay down our national debt, George Osborne has shown commendable discipline."
Unite general secretary Len McCluskey said: "George Osborne's smugness today is utterly out of place for someone who missed every target he set himself.
"He cannot hide the long-term economic pain he caused to the decent people of this country with his senseless austerity, run away from the living standards that he levelled back to 2007, or hide from the record levels of personal debt swamping the people of this country."
Barnado's chief executive Javed Khan said: "We're disappointed that the Chancellor has chosen to combat in-work poverty with tax changes that benefit higher earners three times more than the poor. Struggling working families will see precious little from the tax change."
TUC general secretary Frances O'Grady said: "The Chancellor's Britain, where happy people skip to their secure jobs to celebrate their rising living standards, is not one that many will recognise.
"But it's what he did not say that is most significant. He did not spell out where, if re-elected, he will make the huge spending cuts he plans for the next parliament, nor did he tell Britain's low-paid workers which of their benefits he will cut."
Richard Hawkes, who chairs the Care and Support Alliance, said: "We are disappointed that there is no extra funding for social care in the Budget.
"The care system is on its knees and there is an urgent need to protect both health and social care funding."
Unison leader Dave Prentis said: "For five years of pain, there appears to be very little gain on offer today for ordinary workers.
"With more money than expected at his disposal, the Chancellor could have called time on the Government1s damaging austerity policies."
Fiona Weir, chief executive of single parent campaign group Gingerbread, said: "Increasing the personal tax allowance will be of little help to those struggling on the lowest incomes.
"For people already earning too little to pay tax it makes no difference, while those on universal credit will see any increase in take home pay offset through reductions to their benefits – losing 65p for every extra pound they get in take home pay."
Matthew Reed, chief executive of The Children's Society, said: "However much the Government talks about growth, significant cuts to welfare over the last five years mean that huge numbers of families – both working and non-working – continue to miss out. The Chancellor talks about us all being 'in it together', but the reality is strikingly different for hundreds of thousands of struggling families."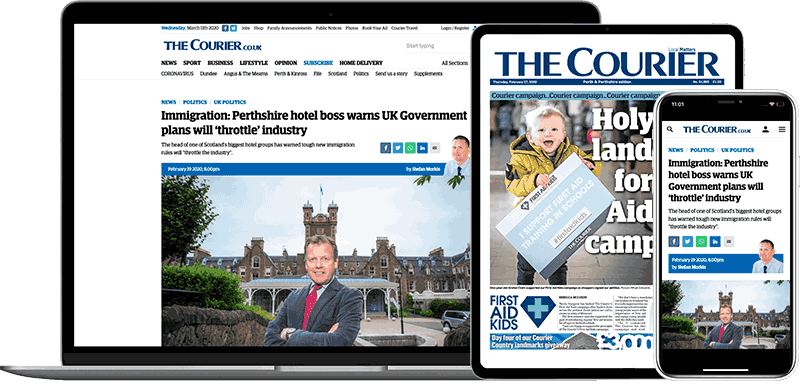 Help support quality local journalism … become a digital subscriber to The Courier
For as little as £5.99 a month you can access all of our content, including Premium articles.
Subscribe