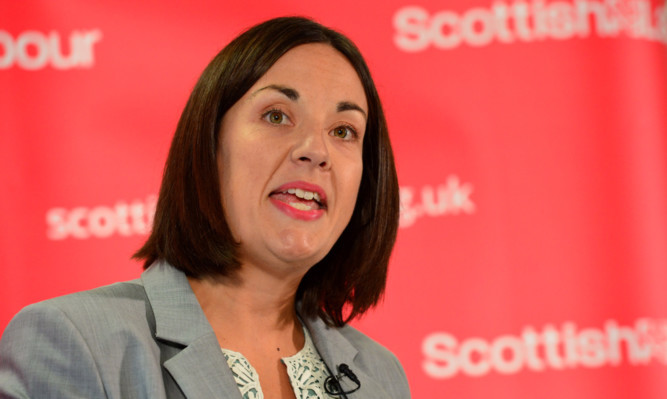 Middle earners like nurses and teachers will have to stump up more cash under Labour plans to avoid budget cuts.
In a bold and controversial policy announcement, Scottish leader Kezia Dugdale will call for a one penny income tax rise in Holyrood's budget.
This, she will say, would mitigate SNP plans to slash hundreds of millions of pounds from council funding but the party's own analysis reveals that almost three-quarters of workers will shell out more each month to cover the costs.
Ms Dugdale is expected to say: "The cuts the SNP have decided to inflict will be felt in every community in Scotland.
"The hundreds of millions of pounds taken from local services are cuts to things that we all rely on. But the worst thing about the SNP's choice is that they will make cuts to education."
She will add: "This choice we make today on the Scottish rate of income tax would provide a half a billion pounds more to invest in our children's future."
Labour insiders said the proposals would form their alternative to Scottish Deputy First Minister John Swinney's budget.
The party's changes to the Scottish rate of income tax would see it set at 11p in the pound higher than what is being proposed by UK Chancellor George Osborne and Mr Swinney.
Independent analysis confirms the proposal would raise almost half a billion pounds every year. That allows the party to give those earning less than £20,000 a £100 annual boost to their income, through a payment scheme administered by local authorities.
A Scottish Government source said: "Around 2.2 million basic rate taxpayers across Scotland including almost half a million pensioners would be hit by Labour's tax grab."
Scottish Conservative finance spokesman Murdo Fraser said: "It's clear other parties in Scotland want to punish hardworking people rather than ease the burden of tax on them."
Scottish Lib Dem leader Willie Rennie said: "Unlike Labour, we will target our investment in education."