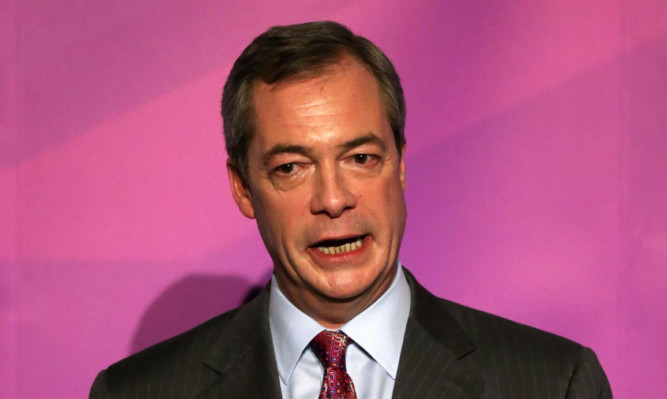 Ukip leader Nigel Farage will speak to candidates and followers in Scotland by video link at a general election campaign launch.
The party will launch its Scottish campaign for the forthcoming election at Renfield St Stephens Church Centre in Glasgow on Saturday.
Ukip MEP David Coburn, the party's only elected member in Scotland, and Scottish chairman Arthur Misty Thackeray will join speakers from around the UK.
Blair Smillie, prospective parliamentary candidate for the North Wales constituency of Alyn and Deeside and the great grandson of Labour Party founder member Robert Smillie, will make an appeal to "blue-collar" workers to support Ukip.
Melanie Hurst, prospective candidate for Wansbeck in Northumberland, will talk about women and Ukip.
David Souter, Ukip national head of candidates, will give an overview of the general election campaign and make a new policy announcement.
Explaining Mr Farage's decision to appear by video link, Mr Thackeray said: "Nigel is not really doing any public appearances around the country.
"He is very focused on the campaign for Thanet, as it is obviously very important that we get him elected there, but he will be in Glasgow on screen rather than in person."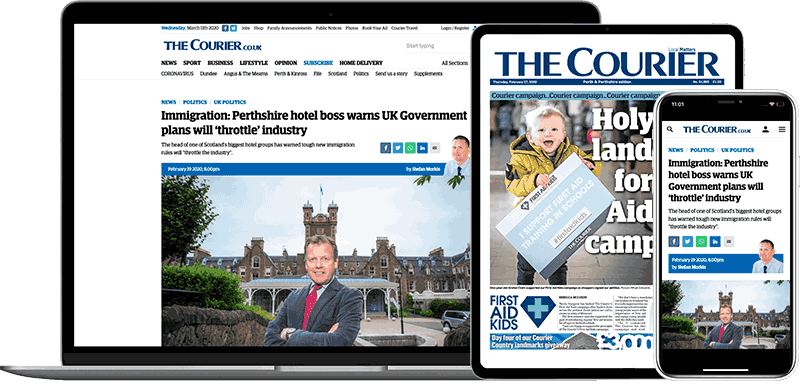 Help support quality local journalism … become a digital subscriber to The Courier
For as little as £5.99 a month you can access all of our content, including Premium articles.
Subscribe