 A national public holiday should be created to celebrate Scotland remaining in the United Kingdom, Conservative MPs have said.
Mark Menzies suggested March 24 – the day slated for Scottish independence in the event of a Yes vote in 2014's independence referendum – should be known as Unity Day.
After fellow Tory Alberto Costa backed the idea, Deputy Commons Leader Therese Coffey noted Mr Menzies' campaign is "gathering momentum".
Speaking in the Commons, Fylde MP Mr Menzies responded to calls for a debate on the United Kingdom.
He told Commons Speaker John Bercow: "I'm sure you will agree with me that we represent the greatest country on Earth and it's a privilege to do so and may we thank in that debate the 55% of the people of Scotland who had the good sense to stay with the United Kingdom, to reject budget cuts and penury.
"And Mr Speaker, may we celebrate that occasion by having a national public holiday? Let's call it Unity Day."
Ms Coffey replied: "I feel a campaign coming on from my honourable friend for Unity Day, so I would endorse what you said about the important decision that was taken by the people of Scotland.
"Now we have acted on the vow, now we have fulfilled the Smith Commission, I really hope instead of arguing about process, that the Scottish Parliament and the Scottish Government, who are all up for re-election in the next few months, (will debate) the future of Scotland given these enhanced powers."
Mr Costa (South Leicestershire) echoed the calls, saying voters in Scotland had "rejected separatism".
He added to Mr Bercow: "This is a serious matter. Had the SNP won the argument, your position would have disappeared today – you would have no longer been the Speaker of the British Parliament, there would not have been a British Parliament.
"So may I ask (Ms Coffey) to give serious consideration to a debate for a national British holiday to celebrate Unity Day and thank the Scottish people that said 'no thanks' to the SNP."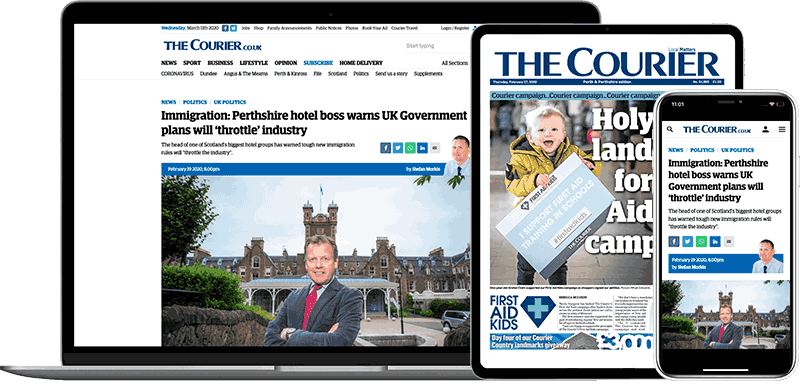 Help support quality local journalism … become a digital subscriber to The Courier
For as little as £5.99 a month you can access all of our content, including Premium articles.
Subscribe