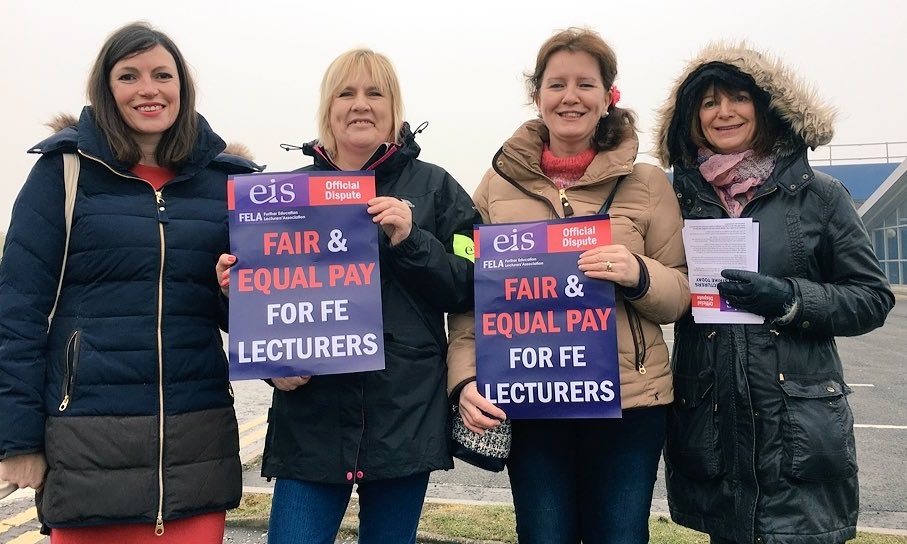 A college principal has spoken out against "hugely disruptive" strike action which threatens to scupper students' exam preparations.
Members of the Educational Institute of Scotland are striking today over a long-running pay dispute the first of 32 dates for industrial action.
Margaret Munckton, the principal at Perth College UHI, said the strike is "hugely disappointing".
"It is the last thing we want and believe that it will be hugely disruptive to our 9,000 college students. And this is just the first of 32 strike days planned by the EIS over the next few months."
Ms Munckton added: "Although some classes will go ahead as normal, there is no doubt that industrial action will disrupt Perth College UHI students' lives and preparations for their all-important exams."
Perth lecturer Sara O'Hagan, who is branch secretary at EIS' Further Education Lecturers' Association, warned that "chaos" threatens to engulf colleges if management does not improve its pay offer.
"While we very much regret the impact that this strike will have on students we have been left with no alternative," she added.
https://twitter.com/garymakeslinks/status/710397777839300609
Staff have been offered a 1% wage rise but the union wants action to tackle the wide variation in pay across the sector.
Students across Courier Country face disruption with exams looming and picket lines are expected at most colleges.
The dispute centres on a postcode lottery for further education lecturer pay.
West Highland has the lowest average salary at £26,528, compared with £39,086 in the north east. That compares with Perth (£36,135), Dundee and Angus (£36,900) and Fife (£34,738).
A Fife College spokeswoman said the college was disappointed by the national decision to strike.
"We will do everything we can to minimise disruption to students but inevitably some disruption will occur," she said.
Grant Ritchie, principal of Dundee and Angus College, said: "While we hope a satisfactory agreement will be met soon, we will, in the meantime, ensure minimum disruption to our students and endeavour to continue to deliver our courses and programmes without interruption or delay."
Shona Struthers, from Colleges Scotland, which represents the colleges in the national bargaining, called on the EIS to call off the strikes as they could be on the "cusp of finding a viable solution".
"We can deliver a sustainable pay increase now, to everyone. We will then take decisive steps towards tackling variances in pay and conditions across the sector and modernising in the longer term," she said.
EIS general secretary Larry Flanagan said the offer is "completely unacceptable" and "fails to make any attempt to address pay inequities across the sector".